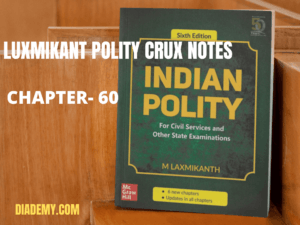 Central Bureau of Investigation
CBI
·         Was setup up 1963, by a resolution of Mo Home Affairs

·         Derives its powers from the Delhi Sp. Police Establishment Act 1946

·         Also merged with CBI, 1941 (sp. Power)

·         Non-statutory body

·         Investing agency of control govt.

·         Plays an imp role in prevention of corruption assistance to CVC & Lokpal.

Composition OF CBI
1.       CBI headed by a director he is assisted by a sp. Director or additional Director.

2.       Director of CBI as Inspector – General of Police, Delhi S.P. establish is responsible for the administration of organisation.

3.       Director of CBI has been provided security of 2 years tenure by the CVC Act, 2003.

4.       CVC Act also provides the mechanism for the section of the Director of CBI & other officers of the rank of SP & above in CBI.

5.       Direction of CBI is appointed by the CG on the recommendation of the committee consisting – CVC ( Chairman)

6.       Vigilance commission

7.       Secretary to the GOI in – charge of the MHA

8.       Secretary Coordination & Public Grievances in the Cabinet Secretariat.

Lokpal and Lokayuktas Act (2013) amended the Delhi Special Police Establishment Act (1946).

Director – appoint – 3 member committee – PM (as chairperson)

LOP ( Leader of opposition)

CJI or Judge of SC

Functions Of CBI
1.       Investigating case of corruption, bribery & misconduct of C.G employees.

2.       Coordinating the activities of the anti – corruption agencies & various state police.

3.       Taking up, on the request of a state government, any case of public importance for investigation.

4.       Investigating cases relating to infringement of fiscal and economic laws.

5.       Investigating serious crimes, having National and international ramifications, committed by organised gangs of professional criminals.

CBI v. State Police
·         Role of Special police establishment-division of CBI is supplementary to that of state police forces.

·         Special Police Establishment – enjoys concurrent powers of investigation and prosecution for Delhi police establishment act, 1946

CBI Academy
·         Located at Ghaziabad, Uttar Pradesh – 1996.

·         Vision – excellence in training in the fields of crime investigation, prosecution and vigilance functioning.

·         Mission – Train human resources of CBI.

·         Regional centres – Kolkata, Mumbai and Chennai.
Get all essential Crux notes by clicking here  https://diademy.com/product/staticcrux/