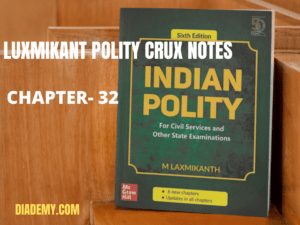 State Council of Minister (COM)
Article 163
COM headed by CM advice the Governor cannot be inquired in any court.
Art 164
·         CM – by governor advice COM.

·         Added with the 91st amendment act of 2003. Minister shall hold office during the pleasure of the governor.

·         Minister was not a member of State Legislature for a period of six months shall cease to be Minister

CM +COM
·         Max – 15% of total strength (including CM)

·         Min – 12 (91st CA,2003)

·         During pleasure of Governor – collect responsible to SLA.

·         Oath by governor/ Minister 6 months/ to get membership.

Article 166
Conduct of Business

All executive decision – governor

Rules made by governor to transit – function.

Art 167
Duties of COM:

·         Communicate to the governor all decisions of COM relating to administration of state.

·         Furnish information for proposals.

Art 177
Rt. of Minister as respect of the house.
NATURE OF ADVICE BY MINISTERS
Cannot be enquired in court.

In case of vagueness governor decision final.

1971 SC
COM must exist to advice even after the dissolution or resignation.

Satisfaction of governor– satisfaction of COM.

APPOINTMENT OF MINISTERS
On only advice of CM

Minister 6 month to make membership – minister speak in either house or take part but vote in his/her house only.

Oath & salary
SLA governor
RESPONSIBILITY
Collective responsibility

164 – Collective resp. i.e. work as team

Swim or together –  no confidence motion

No dissolution etc.

Individual Responsibility

Governor can remove a minister on advice of the CM, through COM enjoy majority.

CM can ask for resignation.

No Legal Responsibility

No – Order of governor should not be content signed by minister.

Court cannot query on the Nature

Cabinet
A smaller body called cabinet is the nucleus of the COM – it consist only of the Cabinet ministers – real centre of authority.

a.       Highest decision making authority in the politico-administrative system of state.

b.       Chief policy formulating body of state-supreme executive authority.

c.        Chief coordinator of state administration – advisor to the governor.

d.       Chief crisis manager-deals with all emergency situations.

e.        Deals with all major legislative and financial matters.

Works through various committees called cabinet committees – of two types – standing and ad hoc.
Get all essential Crux notes by clicking here  https://diademy.com/product/staticcrux/