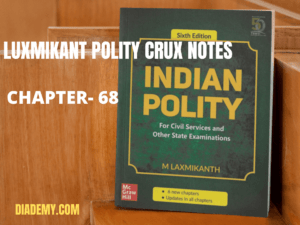 Special Provisions Relating to Certain Classes
Special Provisions
·         Part XVI of the Constitution from Articles 330 to 342.

·         (SC, ST Backward classes) and Anglo Indians

·         Protecting from injustice & exploitation.

·         Aim – to promote – socio – economic interest.

·         ST, SC, BC – not defined by the constitution.

 

These special provisions are related to the following:

1.       Reservation in Legislatures – Art. 334 – Reserving seat for SC/ST + nomination of Anglo.

2.       Special Representation in Legislatures

3.       Reservation in Services and Posts

4.       Educational Grants

5.       Appointment of National Commissions

6.       Appointment of Commissions of Investigation

Appointment of Commission to check the position of SC, ST & backward by POI.
Backward – Kaka Kalekar

Mandal Commission

SC/ST– UN Dhrbar

Dilip Singh Bhuria

COMPONENTS OF SPECIAL PROVISIONS
1.   Reservation for SCs and STs and Special Representation for Anglo- Indians in Legislatures: Seats are to be reserved for the SCs and STs in the Lok Sabha and the state legislative assemblies on the basis of population ratios. [333]

2.   Claims of SCs and STs to Services and Posts: 82ndAmendment Act of 2000 provides for making of any provision in favour of the SCs and STs.

3. Special Provision in Services and Educational Grants for Anglo- Indians: Before independence, certain posts were reserved for the Anglo- Indians in the railway, customs, postal and telegraph services of the Union.

4.   National Commissions for SCs and STs: Article 338, Article 338-A

5.   Control of the Union over the Administration of Scheduled Areas and the Welfare of STs: 339, The President is required to appoint a commissionto report on the administration of the scheduled areas and the welfare of the STs in the states.

6.   Appointment of a Commission to Investigate the Conditions of BCs: President may appoint a commission to investigate the conditions of socially and educationally backward classes and to recommend the steps to improve their condition. The report of the commission is to be placed before the Parliament, along with action taken memorandum.
Get all essential Crux notes by clicking here  https://diademy.com/product/staticcrux/