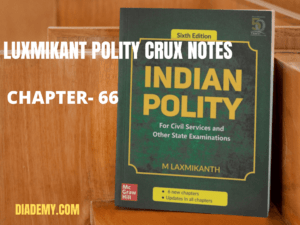 Public Services
Public Services
The public services (civil services or government services) in India are classified into three categories—

1.       All-India services

2.       Central services

3.       State services

All-India Services – only IAS, IPS, IFS (Indian Forest Services)

Central Services – Central Engineering Service, Health Service, Information Service, Legal Service, Secretariat Service, Audit and Accounts, Defence Accounts Service, Economic Service, Foreign Service, Meteorological Service, Postal Service, Revenue Service (Customs, Excise and Income Tax), Statistical Service, Overseas Communication Service, Railway Personnel Service.

Recruitment & service Condition
309 – Empowers Parl. to regulate the recruitment & condition of service.

310 – Tenure – Civil service of state + defence services + civil services of center & All India services military or civil part hold office.

During pleasure of POI & governor of state.

Encp. Compensation
If the post is abolished before the expiration.

If he is required to vacate that post for reasons not connected with misconduct on his part.

Safeguards to Civil Servants
311 – Two restriction [not to member of defence] –

1. Can't be dismissed or removed by subordinate.

2. Can't be dismissed (removed)

Opportunity to be Heard – at Inquiry, at punishment

But SC – reasonable opportunity of being heard

312 – 2/3 member solution for creation of New AIS.

Sardar Patel
·         "Father of all India Civil services."

·         IFS highest central in their – salary lower than IAS higher than IPS.

·         Central services – group A, B, C, D

·         Any disciplinary Action – consult with CVC.

·         Uniformity in salary & allowance of cadre.

·         Group A & Group B comprises of gazetted officers.

·         While Group C & Group D are non- gazetted.
Get all essential Crux notes by clicking here  https://diademy.com/product/staticcrux/