​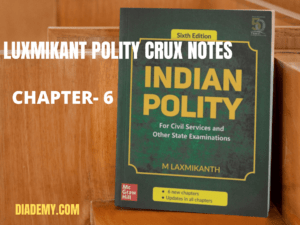 Meaning of Citizenship
India:

1.       Citizens

2.       Aliens

a)       Friendly: subjects of those countries that have cordial relations with India

b)       Enemy: subjects those countries which is at war with India

·         Citizens: members of the state, owe allegiance, enjoy rights, shoulder responsibilities

·         Aliens do not enjoy all rights: they are members of another state.

·         Enemy aliens: Do not have fundamental rights under Article 22 (Arrest and Detention).

Privileges of citizenship
Article 15: right against discrimination

Article 16: right to equality of opportunity in public employment

Article 19: freedom of speech and expression

Articles 29 and 30: Cultural and educational rights

Citizens Assigning Duties
Citizens are assigning duties –

·         Both naturalised citizen & citizen by birth can hold office of President

·         In comparison, USA allows only a citizen by birth to hold the office of President.
Provisions related to Citizenship
chg Types of Citizens at the Commencement of the Constitution
Article-5
Person having domicile In India:

1.       Born in India

2.       Either parents or Both Born in India

3.       If he has been ordinary resident for 5 years before commencement of the Constitution.

Article-6
Person migrated from Pakistan:

1.       if he or either of his parents or any of his grandparents was born in undivided India

2.       If he migrated

a)       before 19/07/1948 & he is ordinary resident OR

b)       on or after 19/07/1948, he can be registered – after 6 month being as resident.

Article-7
Person who migrated to Pakistan from India after March 1, 1947 but later returned 6 month being as resident preceding date of application
Article-8
Persons of Indian origin residing outside India:

1.       A person who, or any of whose parents or grandparents, was born in undivided India

2.       Ordinarily residing outside India

3.       Registered as a citizen of India by the diplomatic or consular representative of India in the country of his residence.

Other provisions
Article-9
Citizenship will be taken if he acquires membership of foreign nation.
Article-10
Citizenship is – Parliamentary Law
Article-11
Parliament acquisition and termination of citizenship
Citizenship Act
1955, 57, 60, 85, 86, 92, 03, 05, 015, 019

Further amended in – (1986, 2003, 2005) –

1. By Birth –

Ø  Born in India on or after 26/01/1950 but before 1/07/1987 in India irrespective of parents citizenship.

Ø  After 1/07/1987 – Citizen – if either his parents Indian.

Ø  After 3/12/2004 – Citizen – If both are Indian one is Indian & other is not illegal immigrants.

Ø  Child of foreign diplomats and enemy aliens. (not citizens)

2. By Descent –

Ø  Person born outside territory of Indian can apply if at the time of birth either of the parents is a citizen of India.

Ø  After 3/12/2004 born outside – should get registration with 1 Year or allotted by govt.

3. By Registration –

Ø  7 year Residence, minor, Children whose parents are Indian.

Ø  A person who is married to a citizen of India.

Ø  Indian origin who is ordinarily resident in any country.

Ordinarily resident – Resided in India throughout the period of 12 months immediately before making application.

4. By Naturalisation –

Ø  He/she must belong to country where similar provision is given for Indian citizen.

Ø  Either resided or been in service of GOI.

Ø  Can apply after 11 years of lawful residence in Indian preceding to 12 month of submitting application.

Ø  For persons migrated from Pakistan, Afghanistan and Bangladesh – before 31st December 2015 –  belonging to Hindu, Sikh, Parsi, Christian, Jain and Buddhist – Can acquire after 5 years of lawful residence proceeding 12 months of submitting application

5. By incorporation of territory –

 

Loss of citizenship –

1. By Renunciation (Voluntary Surrender)

2. By Termination (on getting other Countries citizenship)

3. By Deprivation (Termination in case of fraud, misrepresent)

Dual citizenship – two Limitations –

1. No Right to Vote

2. Cannot hold Constitutional post in India.

NRI, PIO, OCI Cardholders

Elements of Comparison
NRI
PIO
OCI Cardholder
Who?
An Indian citizen who is ordinarily residing outside India and holds Indian Passport
A person who or whose any of ancestors was an Indian national and who is presently holding another country's citizenship / nationality i.e. he/she is holding foreign passport
A person registered as Overseas Citizen of India (OCI) Cardholder under the Citizenship Act, 1955
Who is eligible?
·
·
a.  citizen of India – commencement of the Constitution

b. who was eligible to become a citizen of India on 26.01.1950; or

c. belonged to a territory that became part of India after 15.08.1947; or

d. who is a child or a grandchild or a great grandchild of such a citizen; or

e. who is a minor child of such persons

f. who is a minor child and whose both parents are citizens of India or one of the parents is a citizen of India; or

g. spouse of foreign origin of a citizen of India / OCI holder registered under the Citizenship Act, 1955 married – 2 years

Benefits?
All benefits as available to Indian citizens
No specific benefits
a. multiple entry visa – lifelong

b. treated at par with NRI and residents in many aspects such as airfare charges, etc.
Get all essential Crux notes by clicking here  https://diademy.com/product/staticcrux/