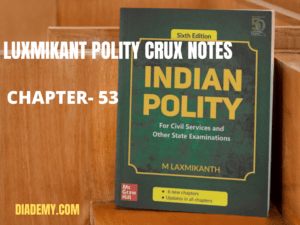 Advocate General of the State
Art. 165 
·         Highest law officer in the state

·         Respond to Attorney General

·         Appointed by the governor qualified as J (HC)

Ø  Citizen of India

Ø  Adv of HC-10 Years

Ø  In Judicial office for 10 years.

Ø  Term, Salary, Remuneration removal procedure-not fixed as, so by governor order or pleasure.

Duties
·         To give advice to the government of the state on legal matters referred by governor.

·         To perform such other duties as assigned by governor.

·         To discharge function conferred him by the government.

Functions
·         To appear before any court

·         To speak & to take part

·         All the privilege & immunities of Advocate-General are available to member of state Legislature.
Get all essential Crux notes by clicking here  https://diademy.com/product/staticcrux/