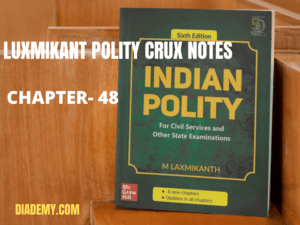 National Commission for STs
Article 338-A
Constitutional body
Separate Commission for ST
·         65th CAA, 1990 – established commission under article 338 of the Constitution – monitor all safeguards provided under constitution and law

·         Since geography and culturally SC are different from ST problems also different.

·         In 1999 – Ministry of tribal affairs was created.

1999
Commission 2003, 89th CA

Chairperson + Vice Chairperson + Members by POI.

Functions, same as SC i.e. to look after them.

Report & power are same as SC commission.

Functions
1.       Investigate and monitor all matters relating to constitutional and other legal safeguards.

2.       Inquire into specific complaints for deprivation of rights and safeguards.

3.       Participate and advice on planning process of social economic development – evaluate progress

4.       Make recommendations as a measure to be taken by union or state government.

5.       Discharge other functions for protection, welfare and development of ST

Other Function
In 2005 POI specified-

Ownership right to Minor Forest→ STs.

Safeguard STs right on Minerals water.

Develop work for viable livelihood.

Alienation of tribals & rehabilitate.

Elicit max. Corporation and involvement of tribal for afforestastion & forest Conservation.
Get all essential Crux notes by clicking here  https://diademy.com/product/staticcrux/