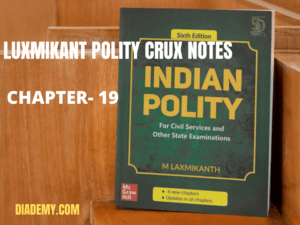 Prime Minister   (Art 74-78)
Prime Minister
·         De facto Executive.

·         President – De Jure Executive

Art 75
·       There shall be Prime Minister appointed by the president

·       POI appoint Prime Minister using conventions according to the parliament system

·       In 1980, the Delhi High Court→ Constitution does not require that a person must prove his majority in the Lok Sabha before he is appointed.

·       In 1997, Supreme Court said that a person who is not a member of any House of Parliament can be appointed as Prime Minister for 6 months, he had to take permission from President.

·       PM – member of any house – must become within 6 months if not already – can prove majority on floor test.

Hold Office
·         During pleasure of President i.e. as long as majority, he will not be dismissed.

·         Cannot be dismissed by the President – can only be dismissed if he loses majority.

Powers And Functions of The Prime Minister
In Relation to Council of Ministers

·         Recommends the name for Ministers – only recommended can be appointed by POI

·         Give transfer various portfolio asked them to resign or advice POI to dismiss.

·         Preside over meeting & influence decision.

·         Guide & control activity of minister

·         Bring a collapse by resigning from office

In Relation to the President

·         PM as Principal channel of communication

·         Advice POI for appointment of CAG, AG, Chairman & member of UPSC, Election Commissioner, Chairman & Member of finance commission.

In Relation to Parliament

·         He advises the President for summoning and proroguing Parliaments.

·         Recommend dissolution of the Lok Sabha to President at any time.

·         Announces government policies on the floor of the House but not in case he lack majority manager in Chief, it pol. Level during emergency.

Other Powers

·         Chairman NITI Aayog, NDC, NIC, ISC, NWRC

·         Imp role in shaping foreign policy of the Country.

·         Chief spoken person in govt. policies.

·         Crisis manager in chief at the political level during emergencies.

·         Leader of party in power.

·         Political head of services

Article 74
COM to aid & advise President
Article 77
Conduct of business of the GOI
Article 75
Other provision as to Minister
Article 78
Duties of PM as respect the furnish of information to the President etc.
Get all essential Crux notes by clicking here  https://diademy.com/product/staticcrux/