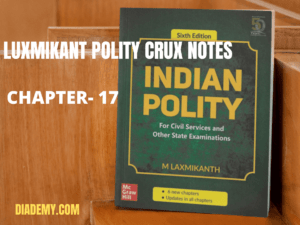 President 
Union Executive
·         The Union Executive consists of the President, the Vice-President, the Prime Minister, the Council of Ministers and the Attorney General of India.

·         The President is the head of the State.

·         He is the first citizen of India – acts as the symbol of unity, integrity and solidarity of the nation.

Election of the President
·         Art (52)→ There shall by POI

·         Art 65(1)→ Vacancy occurs → vice President

·         If vacancy occurs simultaneously→ CJI + 30 other Judges→ The President (Discharge of Functions) Act, 1969

Qualification
·         35 years, citizen of India, office of profit (x), eligible to become member of the Lok Sabha (LS).

·         For Nomination – should be subscribed by 50 electors as proposers and 50 electors as seconders

Election (No Nominated Member)
·         Electoral college→ Elected MP of LS & RS

·         MLA of S. Legislature

·         MLA from Delhi & Puducherry Assembly

1. MP vote =
·         Any dispute→ SC→ Art 71

·         Cannot bechallenged on the ground of incomplete Electoral College.

·         Oath→ President→ CJI

Condition of President Office
·         He should not be a member of either House of Parliament/State legislature.

·         If any such person is elected as President –  deemed to have vacated his seat in that House on the date on which he enters upon his office as President.

·         He should not hold any other office of profit.

·         Entitled without payment of rent – use of official residence (Rastrapathi Bhavan).

·         Entitled to emoluments, allowances and privileges as may be determined by Parliament – cannot be diminished during his term of office.

Terms
·         5 years, resignation letter to Vice President

·         Can hold beyond 5 years – till new POI appointed – can be re-elected

·         By Impeachment→ Art 56

·         On the violation of the const.

Process of Impeachment
·         Either house by ¼ member (support)

·         Chairman/speaker can rejected or pass

·         14 days prior notice

·         2/3 (Absolute Majority) →2nd house, POI Rt. to defend Quasi-judicial role

·         If pass 1 →by 2/3rd →POI impeached.

Power
1. Executive Power →Art 53

Ø  Art 74→ President Works or aid & advice of COM.

Ø  All Executive decision of union will be taken in the name of President

Ø  Appoints PM and other ministers – hold office during his pleasure

Ø  Approval or Removal → V-POI, CJI, HC, SC Judge, Governor, UPSC, EC,FC,SC/ST Commission, CAG, AG

Ø  Can seek information relating to administration of affairs of union and proposals for legislation from PM

Ø  Appoint a commission to investigate into the conditions of SCs, STs and other backward classes.

Ø  He directly administers the union territories through administrator is appointed by him.

Ø  He can declare any area as scheduled area – power for administration of scheduled and tribal areas

2. Legislative Power→

Ø  Can summon or prorogue the Parliament and dissolve Lok Sabha – summon a joint sitting recited by Speaker of Lok Sabha.

Ø  Address Parliament at the commencement of first session after each general election and every year.

Ø  Can nominate 12 members of Rajya Sabha from persons with special knowledge.

Ø  Permission needed for certain bills – expenditure from CFI, alteration of boundaries, creation of new state.

Ø  Give assent, withhold assent, return bill – if not money bill.

Ø  State legislature bill – give assent, withhold assent, direct to Governor to return if not money bill.

Ø  Decides question of disqualification of members in Parliament with EC consultation. Appoint speaker and deputy Speaker of LS if vacant – In LS – chairman and deputy chairman if vacant – In RS.

Ø  Art 123→ ordinance – subject to approval within six weeks of Parliament

3. Financial Power→

Ø  Money bill with his prior permission

Ø  Laid annual financial statement – Union Budget

Ø  No demand of grant can be made except on his recommendation.

Ø  Makes advances out of CFI – any unforeseen expenditure

Ø  Constitutes a F.C. after every five year to recommend the distribution of revenue b/w Centre and the states.

4. Judicial Power→

Ø  Appoints CJI, Judges of SC and HC

Ø  Seek advice from SC – question of law or fact – not a binding on President

Ø  Art 72→ Pardoning power

a.       Pardon→ either conviction free or punishment free or both

b.       Commutation→ Change in nature (Death→ Imprisonment)

c.        Remission→ Reducing the period of sentence without changing its character.

d.       Reprieve→ Suspension of punishment till decision of President.

e.        Respite→ Special fact(Pregnant Lady, Handicapped)

5. Diplomatic Powers→

Ø  International treaties and agreements negotiated and concluded on behalf of president.

Ø  Subject to approval by him.

Ø  Represents India in international forums and affairs and send and receive diplomats.

6. Military Power →

Ø  Supreme commander of the defence forces of India.

Ø  Appoints chief of Army the Navy the Air Force and chief of defence staff.

Ø  Can declare war or conclude peace subject to approval of Parliament.

7. Emergency Powers→

·         Extraordinary power during national emergency, President's rule, financial emergency

Veto Power of the President
1. Veto Power→

·         L.S. Act + RC bill Ascent → President (Article 111)

·         He may give/withhold/return for re-constitution.

2. Absolute Veto→ to withhold the 'ascent'

3. Suspensive Veto→ return bill for reconsideration

4. Pocket Veto→ simply keep pending bill for indefinite times.

Presidential Veto over State Legislation
1.         Governor can reserve a bill for President Reconsideration.

2.         He may give or withhold or may return for reconsideration to the state legislature, if it again passed, POI is not found to give assent/no time limit for POI.

Imp Articles
56 – Term of office of POI

59 – POI, Conditions of P's Office

60 – Oath or Affirmation.

65 – V(P) acts as POI

72 – Power of P. To grant Pardons.

111 – Assent to bills passed by the Parl.

112 – Union Budget (annual financial statement)

123 – Power of President to promulgate ordinances.

143 – Power of President to consult SC

Ordinance making power of the President
·         Ordinances have the same force and effect as an act of Parliament – temporary laws.

·         Exercise power – deal with unforeseen or urgent matters

a.       Only when both the Houses of Parliament are not in session or when either of the two Houses of Parliament is not in session –  can also be issued when only one House is in session because a law can be passed by both the Houses and not by one House alone.

b.       Make an ordinance only when he is satisfied that the circumstances exist that render it necessary for him to take immediate

c.        Power is coextensive as regards all matters except duration, with the law-making powers of the Parliament. This has two implications:

1.       An ordinance can be issued only on those subjects on which the Parliament can make laws.

2.       An ordinance is subject to the same constitutional limitation as an act of Parliament. Hence, an ordinance cannot abridge or takeaway any of the fundamental rights

d.       Every ordinance issued – laid before both the Houses when it reassembles. If approved by both the Houses –  it becomes an act. If Parliament takes no action at all – the ordinance ceases to operate on the expiry of six weeks from the reassembly of Parliament.

The ordinance may also cease to operate – if both the Houses pass resolutions disapproving it.

Pardoning Power
·         Article 72 – the President to grant pardons to persons who have been tried and convicted of any offence in all cases where the:

1.       Punishment or sentence is for an offence against a Union Law;

2.       Punishment or sentence is by a court martial (military court);

3.       Sentence is a sentence of death.

·         The pardoning power – independent of the Judiciary; it is an executive power.

·         Object:  correcting any judicial errors + afford relief from unduly harsh ruling

·         Power includes:

1.       Pardon – removes both the sentence and the conviction and completely absolves the convict from all sentences, punishments and disqualifications.

2.       Commutation – substitution of one form of punishment for a lighter form.

3.       Remission – reducing the period of sentence without changing its character.

4.       Respite – awarding a lesser sentence in place of one originally awarded due to some special fact, such as the physical disability of a convict or the pregnancy of a woman offender.

5.       Reprieve – stay of the execution of a sentence (especially that of death) for a temporary period.

·         SC on power:

1.       Petitioner for mercy –  no right to an oral hearing by the President.

2.       The President can examine the evidence afresh

3.       The power is to be exercised by the President on the advice of the union cabinet.

4.       The President is not bound to give reasons for his order.

5.       The President can afford relief –  from a sentence that he regards as unduly harsh but also from an evident mistake.

6.       No need for SC guidelines

7.       Not subject to judicial review except where the presidential decision is arbitrary, irrational, mala fide or discriminatory.

8.       Once rejected – stay cannot be obtained by filing another petition.
Get all essential Crux notes by clicking here  https://diademy.com/product/staticcrux/