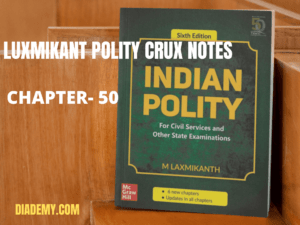 Special Officer for Linguistic Minorities
Constitutional Provisions
·         No original Provision

·         Recommended by state Re-organisation Commission

·         By 7th CA, 1956 – 350 (B) – XVII

This article contains the following provisions:

Ø  Special Officer for Linguistic Minorities- by POI.

Ø  To investigate all the matters relating to safeguard of linguistic minorities.

Ø  President should place reports→ Parl. (Both House)

Governor (Conc. State)

Commission For Linguistic Minorities
350 (B),1957→ Special Officer for Linguistic Minorities "Commissioner for Linguistic Minorities" – under Mo Minority Affairs

Headquarters at Allahabad 'Prayagraj'

Regional Headquarter –

1.       Belgaum (Karnataka)

2.       Chennai (Tamil Nadu)

3.       Kolkata (West Bengal)  headed by Assistant Commissioner

Connection with govt & other UT nodal officer

Role Of The Commissioner
1.       To bring all matter relation to Minorities (Linguistic) to state or center and recommend action.

2.       To safeguard them

*10 Point programme→ to lend fresh impetus governmental efforts towards preservation.

Vision And Mission
Vision

To safeguard the speakers of the minority languages & to provide them equal opportunity for inclusive develop.

Mission

To safeguard them

Functions And Objectives
Function

To recommend/inquire/a submit report to POI

Objective

·         Spread awareness/effective implementation/representation for redress of grievance.

·         Equal opportunity for inclusive development and National Integrity.
Get all essential Crux notes by clicking here  https://diademy.com/product/staticcrux/