Russia-Ukraine Conflict :S. President Joe Biden affirmed his "unwavering support" for Ukraine in a call to President Volodymyr Zelensky after Kiev accused Moscow of building up military forces on its border.
Analysis
In 2014 Ukraine faced the greatest threat to its national security since the collapse of the Soviet Union, of which it had been part for most of the 20th century.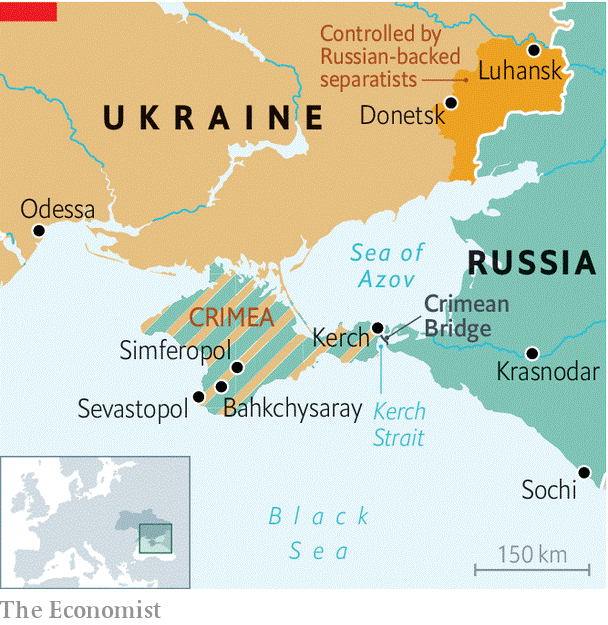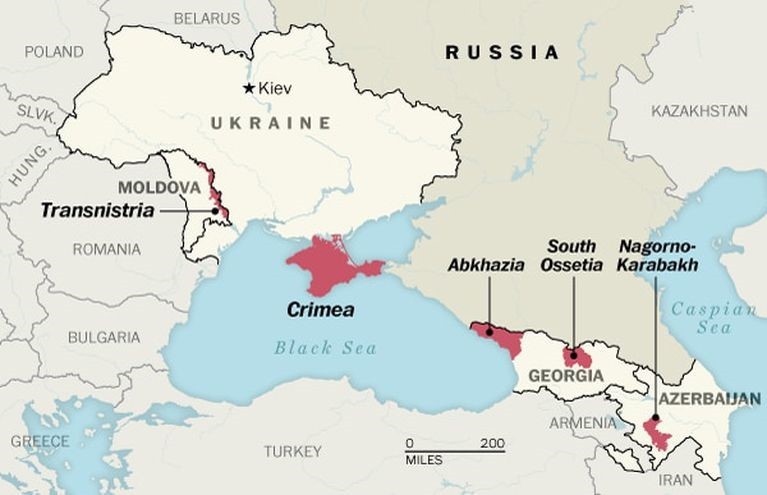 Crimea – A brief history behind Russia-Ukraine Conflict 
The Republic of Crimea, officially part of Ukraine, lies on a peninsula south of Ukraine between the Black Sea and the Sea of Azov.
It is separated from Russia to the east by the narrow Kerch Strait.
Crimea is connected only to mainland Ukraine.
In early 2014, Russian-backed forces seized control of the Crimean peninsula, and the territory, which has a Russian-speaking majority, voted to join Russia in a referendum that Ukraine and the West deem illegal.
Pro-Russian separatists also seized control of large swathes of Donetsk and Luhansk regions in April 2014, just after Russia's annexation of Ukraine's Crimea peninsula.
Russia's annexation of Crimea had triggered widespread condemnations, especially from Ukraine and the Western countries that called the move illegal.
European countries and the U.S. have imposed sanctions on Russia after the Ukraine conflict broke out.
Click here to get Static Crux Notes of Standard Books
Click here to get Free Study Materials for UPSC IAS 2021/22
Click here to follow our latest updates
Click here to join our Civil Servies Test Series