Answer Writing Practice for UPSC holds a crucial part in IAS Exam because the Mains part is descriptive and analytical in nature. Unlike UPSC Prelims which is objective, UPSC Mains requires a lot of writing practice. Our 3-level answer writing program can help you in practicing as well as mastering the art of answer writing.
Details of Program
Level 1 – 2 questions daily for 4 months
Daily @ 8 a.m. – 2 questions based on predefined plan which helps you to cover your syllabus comprehensively

Level 2 – 12 Sectional Tests after daily answer writing

Level 3 – 15 Full-length tests after sectional Tests

Model answers will be provided for all Questions.

Answer Evaluation: Evaluated copy in 48 hours. Weekly Mentorship calls on request basis.

Answer Submission – Daily Answers have to be submitted online but Sectional Tests and Full-Length Tests can be written and submitted both Online as well as Offline in Delhi/Kolkata centers

Program is designed to cover the syllabus comprehensively of both static and current with the daily answer writing and Revise during the sectional tests. Full-length Tests give the Extra edge to cover things by giving you a real-time exam experience.

Cost – For 2 Levels : Daily Answer Writing + Sectional Test = Rs 11,999/-

For 3 Levels : Daily Answer Writing + Sectional Tests + Full Tests = Rs 20,000/-.

This is a program which is 100% Result oriented, can guarantee your Interview and guide you in success.

Well-experienced mentors for doubt clearance and guidance Answer enriching tips, keywords, examples, case studies, and statistics.

| | | |
| --- | --- | --- |
| Special Features | Other Institutes | DIADEMY IAS |
| 3 Level Answer writing with continuous guidance | x | ✓ |
| Diary system | x | ✓ |
| PYQ Answer writing work book | x | ✓ |
| Personal Mentorship | x | ✓ |
Detailed  Schedule and Syllabus – CLICK ME
CALL at 9811599537 for customisation as per the need
Review of Our Past Students – Click Me
DIADEMY IAS CSE 2021 TOPPERS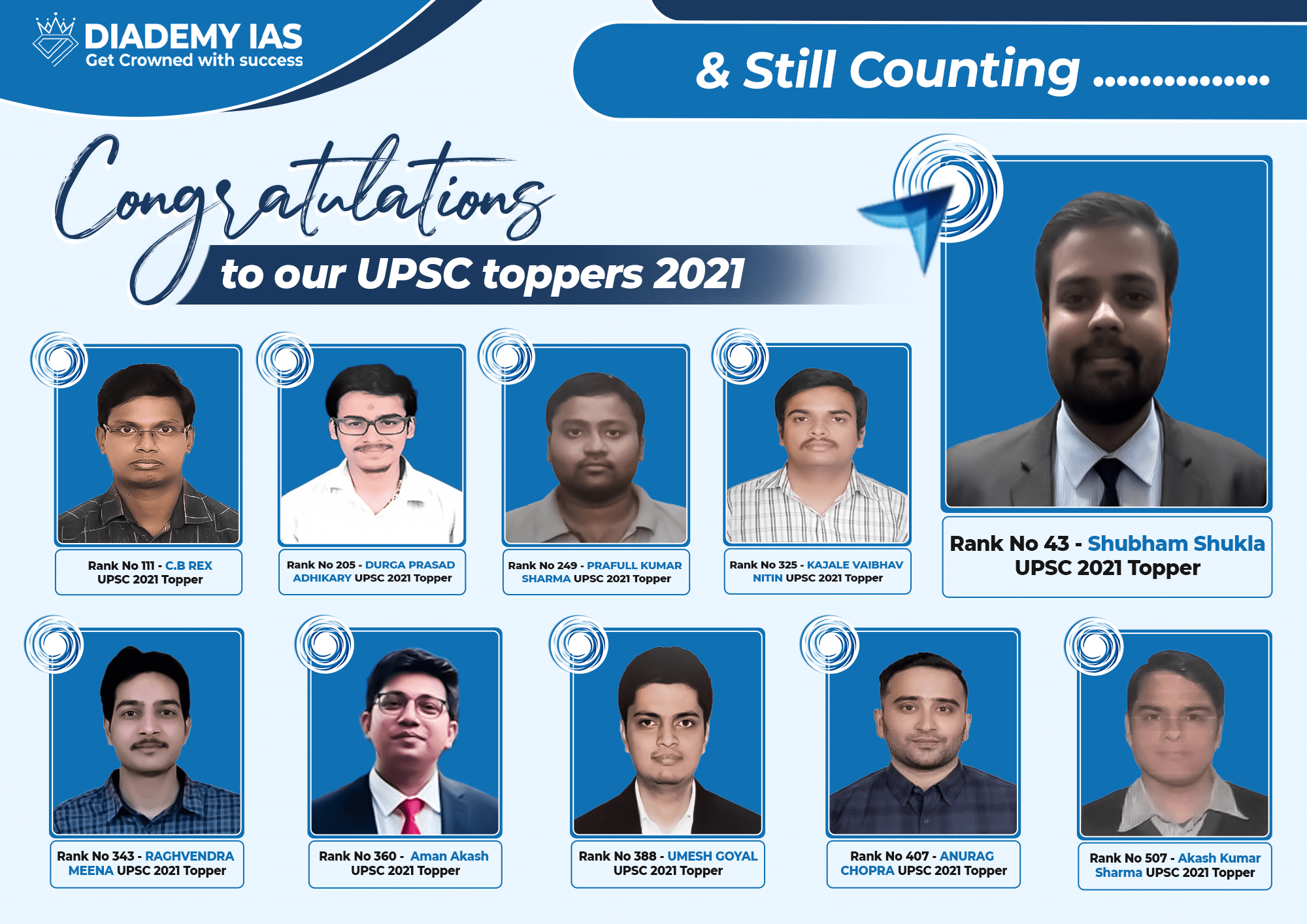 DIADEMY IAS CSE 2020 TOPPERS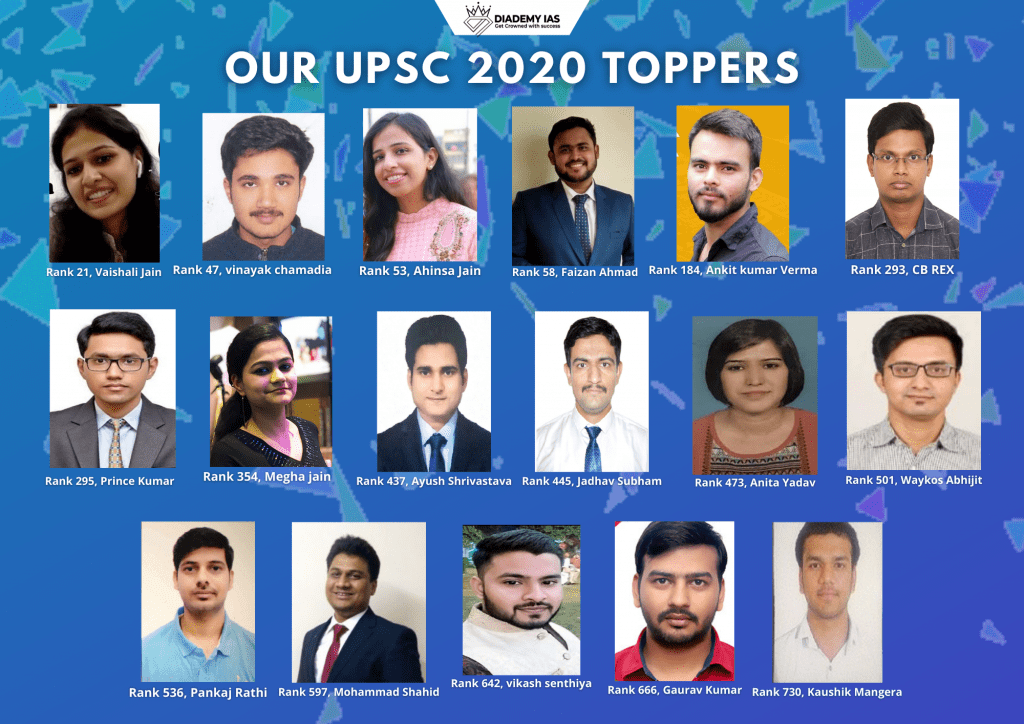 How To Get Admission Into/ Subscribe To Course?
Email us at contact@diademy.com for getting the payment link of relevant courses

Make the payment

Please go through our Refund & Cancellation Policy by clicking on the link here before making the payment.

Please fill this form (Compulsory) Click Here so that we can give personal attention to you.

Once You Pay, Within 8 working Hrs (Working hours are from 10 AM to 6 PM), You will get a detailed email on how to access your personal dashboard

You, Will, Get Live Class Links, Recorded Lectures And Soft Copy Study Materials In Your Dashboard

A detailed course/lecture plan will be given after joining

You can download the Android app also to get access to your purchased course by clicking here

For Any Problem Please Drop An Email At   contact@diademy.com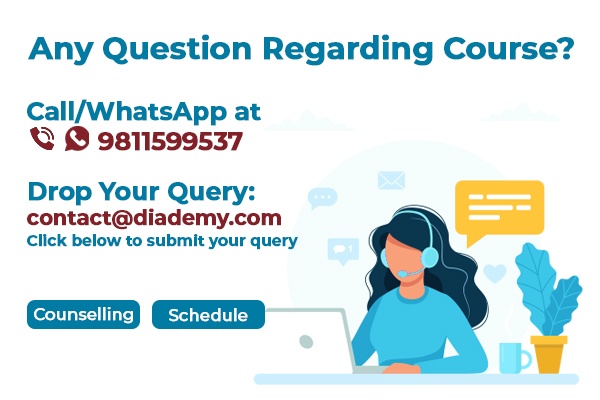 Student's Review
[testimonial_view id="3″]