The success of UPSC Toppers Club has been based upon two aspects 
The power of community

The power of practice (through appropriate tools)
In order to to ongoingly deepen the effectiveness and aliveness of your studies and your lives We have designed the UPSC success community. This works through the world class personal and productivity mastery concepts and tools.
The major components are given below :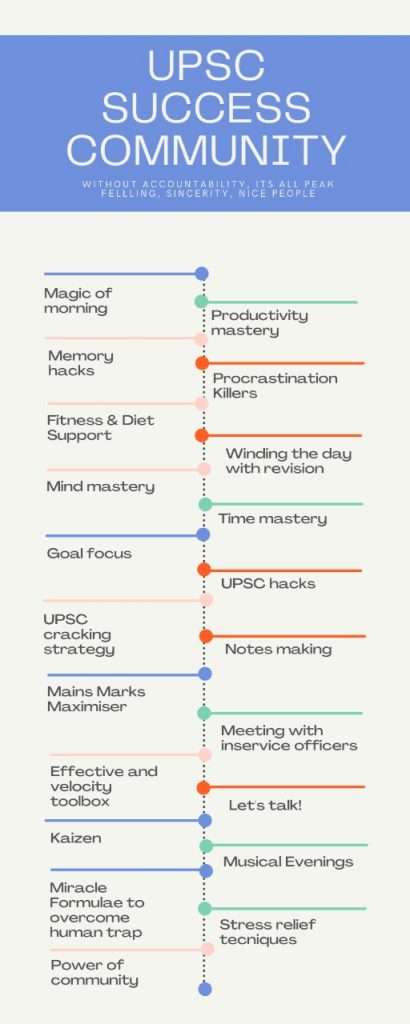 The above concepts will be ongoingly practiced through the power of community in the form of below given UPSC success activities.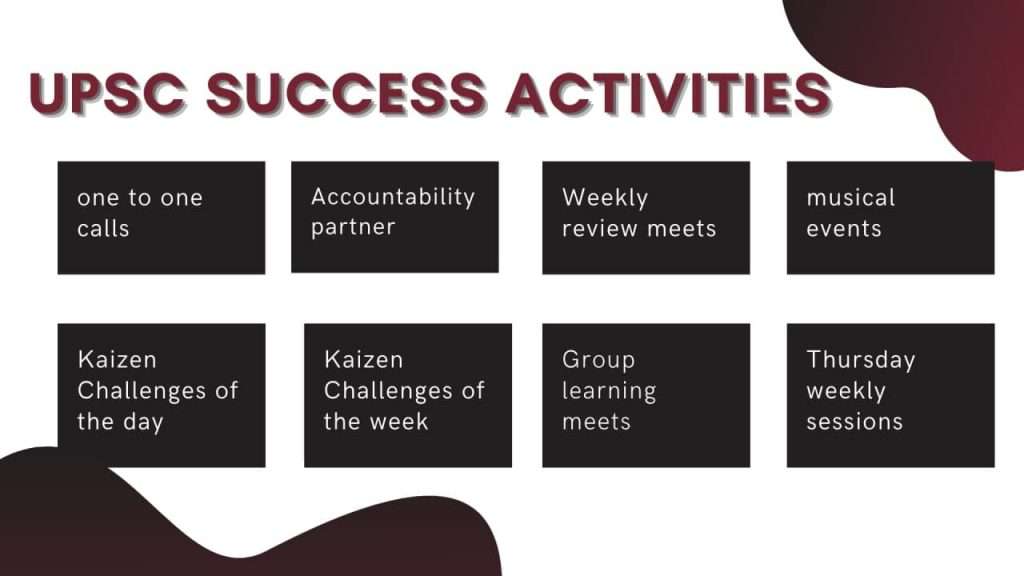 The implementation of the mastery concepts requires the practical templates and tools for awareness, brain storming, practicing, tracking and feedback. So we'll  be using the below given UPSC success tools.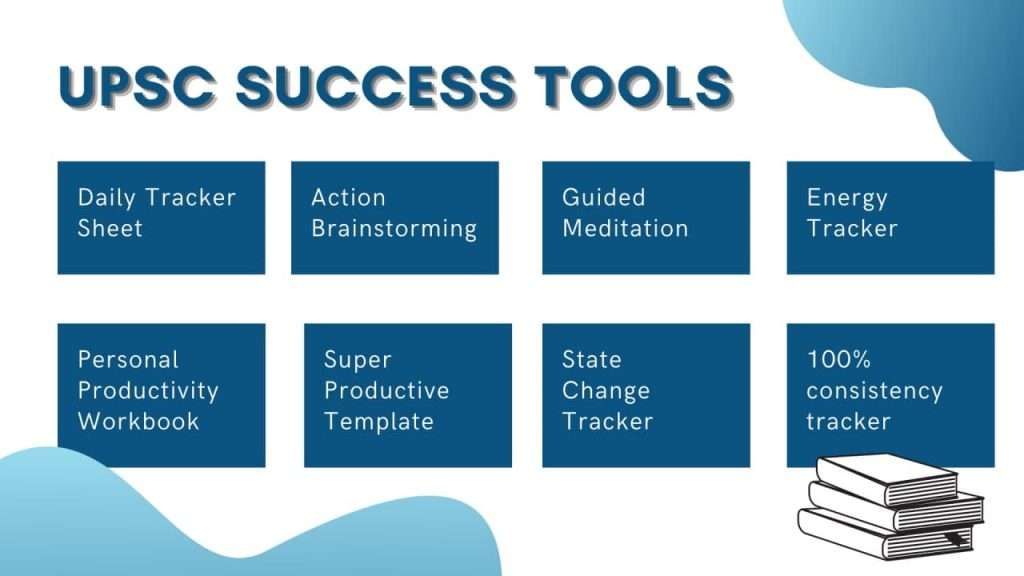 How to Get Admission into/Subscribe to this course?
Click On "Add to Cart" & Make the payment
Once You Pay, Within 24 working Hrs (Working hours are from 10 AM to 6 PM), You will get detailed email on how to access to your personal dashboard
You Will, Get Live Class Links, Recorded Lectures And Soft Copy Study Materials In Your Dashboard
You can download the Android app also to get access to your purchased course by clicking here
For Any Problem Please Drop An Email At   contact@diademy.com