The time for prelims has come. Most people are stuck with Prelims and don't get that chance for Mains
because of the lack of Right Guidance and Planning for Prelims.
DIADEMY IAS brings you the most successful Prelims program ' Prelims Marathon cum Mentorship
Program ' to guide you in your Prelims Journey.
Learn how to clear prelims Exam with a prefect strategy and plan your next 6 months in a unique way to
get your Mains ticket
"Abki Baar Prelims Paar"
The expert Faculty team of DIADEMY IAS brings a wonderful initiative for all highly committed students.
RRR approach

– Recognize the weakness, Rectify the flaws and Revise the portion for Prelims is the
effective strategy which we will use to overcome this hurdle.
Key Features :
1. Revision Plan till the prelims to

revise syllabus 5 times

before prelims 2022
2. Daily

Micro targets

to cover syllabus holistically
3.

Dedicated Telegram channel

for doubts clearance and extra material
4.

Daily 15 to 25 MCQs

for regular practice with live discussion
5.

Crux revision notes

of important static books
6. Detailed

coverage of current affairs

Subject wise with 360 degree analysis
7. Special coverage of

500 important static concepts

to maximize prelims score
8. Special classes for

Economy, S&T and CSAT
9. Fault

analysis techniques
10. Unique

5 Level Test Series

which covers NCERTs, Standard Text Books,PYQs and Monthly Current Affairs and Full Mocks
11. Mentorship
12. CSAT : By experts : Minimum effort Maximum output
Detailed Features of Prelims Marathon
Phased Targets
Phase 1 – 75 days

 Finish Entire Syllabus at least once (Giving 10 to 15 days for each subject). Detailed day wise schedule will be given on joining

Phase 2 –  45 days

Two complete intensive revision of entire syllabus

Phase 3 –  30 days – 2 Times intensive revision of selected important topics

Phase 4 – 15 days – Last revision of important topics before prelims.

Following strategies will be used in Prelims Marathon Course –
1) 10,000 MCQs Live Online Practice
10,000 MCQs Break up :

1800 NCERT Based MCQs

2000 Current Affairs based MCQs

2000 Previous Year Questions (Complimentary)

1000 CSAT Questions

5000 Questions  i.e, 500 to 800 MCQs from each standard book like

Laxmikanth (Polity)

Spectrum (Modern History)

Shankar IAS (Environment)

Ramesh Singh (Economy)

Ravi Agrahari (S&T)

G C Leong (Geography)

Nitin Singhania (Art & Culture)

5 Full-Length comprehensive Tests at the end

Online Platform to practice the tests (web and android app based)

"Live Interactive Online Discussion" of around 40% important and difficult questions – Immediately after every test

Special Focus on Cheat Codes, UPSC Previous Year Tricks, Elimination Techniques, Intelligent Guessing, Meta-Analysis of Pattern
Download questions and answers in PDF format after taking the test for a revision or reference.

Detailed explanation for each question including total time is taken, comparison, etc will be available along with Graphical Analytics on the test platform.

You will also get all India Rankings

There is no fixed time to take the test. It's flexible.

The validity of the tests is from the date of your joining till 27th June 2021
2) Daily 7 AM to 7 PM Online Meets
To Kick start the day with full energy

Daily Sprinters (Precise Targets, Compulsory status updates) –

to keep yourself on toes

Initial 15 Min

to give you daily injection on how to go about it + What not to read + Productivity enhancers (Practical Tools) + Power Showers  (To give you a consistent boost)

Daily Zoom based Virtual Study Sessions to bring consistency in preparation

 to complete targets (Preferably live with us on zoom meeting with your video on and audio off –  no group chats/discussions allowed, the only purpose is to get the experience of study library in your home itself)

Compulsory status updates

of daily progress to your mentor – through excel sheet

Alternative Sunday Toppers Sessions on various dimensions of Prelims exam
Note FOR WORKING PROFESSIONALS etc – You can make a special request for some other time slot to complete daily targets. We will give you the flexibility not to attend the live session of 5 Hrs.
3) Thematic Current Affairs Weekend Lectures – To bridge the gaps
Every

Saturday Sunday

Current Affairs Lectures (Time – 7 PM to 9 PM)

Every Sunday Current based MCQs will be discussed

Subject-wise experts

will take the lectures with a proper background discussion

Special classes for important subjects like Economy, S&T, CSAT

Economic Survey and Budget 2022 also through live lectures

Daily news Analysis PDF in dedicated telegram group
4) Concise & Innovative Hacks In Prelims Marathon 
Deeply researched hacks – covering

only highly important/difficult topics

Based on important areas from past UPSC Papers

To easy the revision and increase interest in study

Through Comparative tables between confusing concepts,

Memory trick ACRONYMS,

Mindmaps, Flowcharts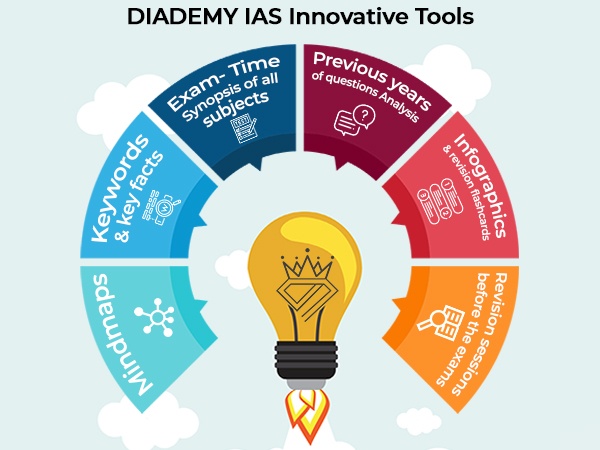 5) NCERT & STANDARD BOOKS CRUX NOTES
LIST OF BOOKS COVERED IN CRUX NOTES COURSE  
1)Polity – Laxmikanth  2) Modern History – Spectrum  3) Shankar IAS – Environment 4) Nitin Singhania – Art & Culture 5) CA Rahul Kumar – Economy 6) G C Leong – Geography  7) Geography – 6th To 12th Old NCERTs 8) World History 9) Post-independence India 10) Economy- 11th To 12th NCERTs 11)  Art & Culture – 11th NCERT  12) Ancient History – Old  – 11th NCERT 13) Medieval History – Old  – 11th NCERT 14) General Science- 6th To 10th Old NCERT
6) Special CSAT classes
With CSAT becoming tricky in Prelims Exam, special classes for CSAT to ensure 100% success in PRELIMS 2022.
Classes for both Quantitative aptitude and Reading comprehension.
Shortcut methods to score maximum in prelims
PYQ discussion
UPSC level Test series for practice
Program Details Broacher
Fees :
PMM without CSAT Rs 11,999
PMM with CSAT Rs 16,999
Note: 25% Off First 100 Enrollments
Contact 9811599537 for more Details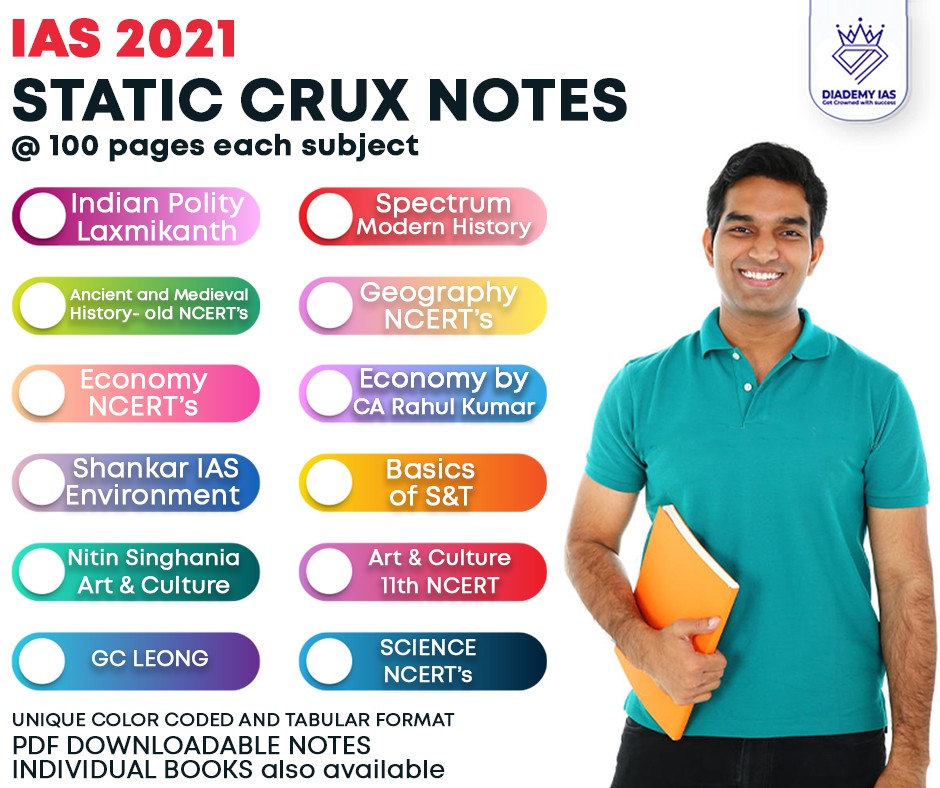 STUDENT REVIEWS       

CLICK HERE
DIADEMY IAS CSE 20201 TOPPERS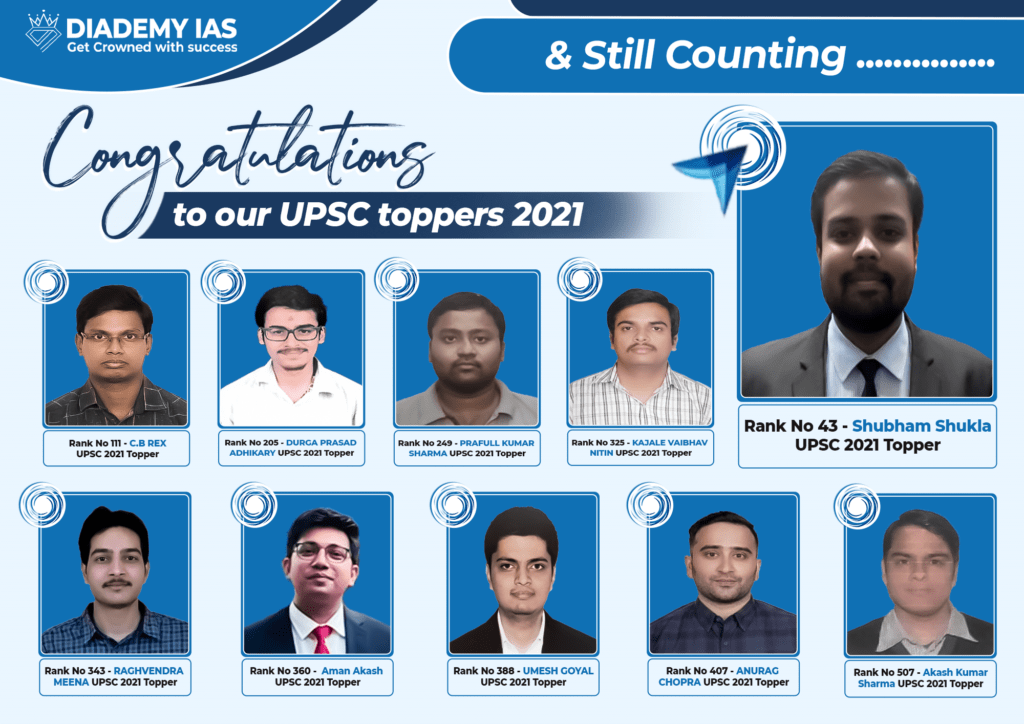 DIADEMY IAS CSE 2020 TOPPERS



IMPORTANT FAQs

What If I miss any live class?

All students will have access to their personal dashboard. So even if they miss out on any of the live classes, you will be provided with the video of that particular lecture within 48 hours. Also, you can view your attended classes for an unlimited number of views

How do I ask queries during the classes?

There will be a Real-time Doubt Clearing facility where students can ask queries during live classes. They will get an instant response from the faculty member(s). We provide you the provision of:

Two-way communication where you can ask your query during the live classes, or

You can ask your doubts at the end of the class.

In case you have missed the live class, you can either mail your query or you can ask a query in the weekly doubt clearing session.

About The Faculty Team

Team includes –
1)   CA Rahul Kumar – Economy (Lead faculty)
2)   Girish Dogga – Science & Technology  & Geography
3)   Harish Patel – Environment and History
4)   Vikash Gupta – Success Strategies
5)   Vineet Sharma – Polity & I.R.
6)   Amardeep Kaur Brar – NCERT MCQs
How To Get Admission Into/ Subscribe To Course?
Click On "Add to Cart" & Make the payment

Please go through our Refund & Cancellation Policy by clicking on the link here before making the payment.

Please fill this SWOT form (Compulsory) 

Click Here

 so that we can give personal attention to you.

Once You Pay, Within 8 working Hrs (Working hours are from 10 AM to 6 PM), You will get access to a personal dashboard

You, Will, Get Live Class Links, Recorded Lectures And Soft Copy Study Materials In Your Dashboard As Per Lecture Plan

A detailed course/lecture plan will be given after joining

You can download the Android app also to get access to your purchased course by clicking here

For Any Problem Please Drop An Email At   contact@diademy.com


GET A GLIMPSE OF OUR SESSIONS :
Student's Review

[testimonial_view id="3″]