COMPLETE COURSE DETAILS
1) WHAT WILL BE THE DELIVERABLE :
o   Weekly two to three live interactive classes with recorded back up on your personal                             computer/mobile dashboard
o    Lectures will be with live interactive sessions (& recorded backup with unlimited number of views)
o  Static concepts + Current affairs both will be covered suitably
o   Class PPT based study material
o   Exam time synopsis Notes + Mindmaps
o   Important NCERTs of Polity will be covered through pre-recorded Lectures + Notes+MCQs
o   2 Polity NCERT based test + 2 comprehensive polity tests at par with UPSC level – through online practice platform
o             Previous year questions analysis
o             Total 70-80 hours of lectures
2) APPROACH DURING CLASSROOM: 
• Concepts Evolution From Basic To Applied Level For Every Topic
• Maximum Discussion And Negligible Dictation
• Conceptual Interlinking Of Topics
• Answer To Most Probable MCQs For Prelims Exam
• From Conventional Till Recent Updates On The Topic
• No Need To Refer Any Other Reference Book
• You Will Remember Lots Of Things From The Lecture Itself And Will Be Able To Deliver In The Exam
3) SOURCES COVERED IN THE COURSE: 
• NCERTs – 6th,7th,8th,11th & 12th
• M Laxmikanth, Constitution of India
• Other relevant standard  books
• Updated Current Affairs Since The Last 2 Years ( From The Hindu Indian Express, Business Standard And PIB)
4) COURSE LOGISTICS: POLITY For UPSC 
1000+ Prelims Topics From Entire Syllabus
No Of Lectures: Approx 40+ Sessions Of 2 Hrs Each
Target Aspirants – Appearing In  IAS 2021 & 2022
Relevant For Both Fresher And Senior Players
DIADEMY IAS CSE 2020 TOPPERS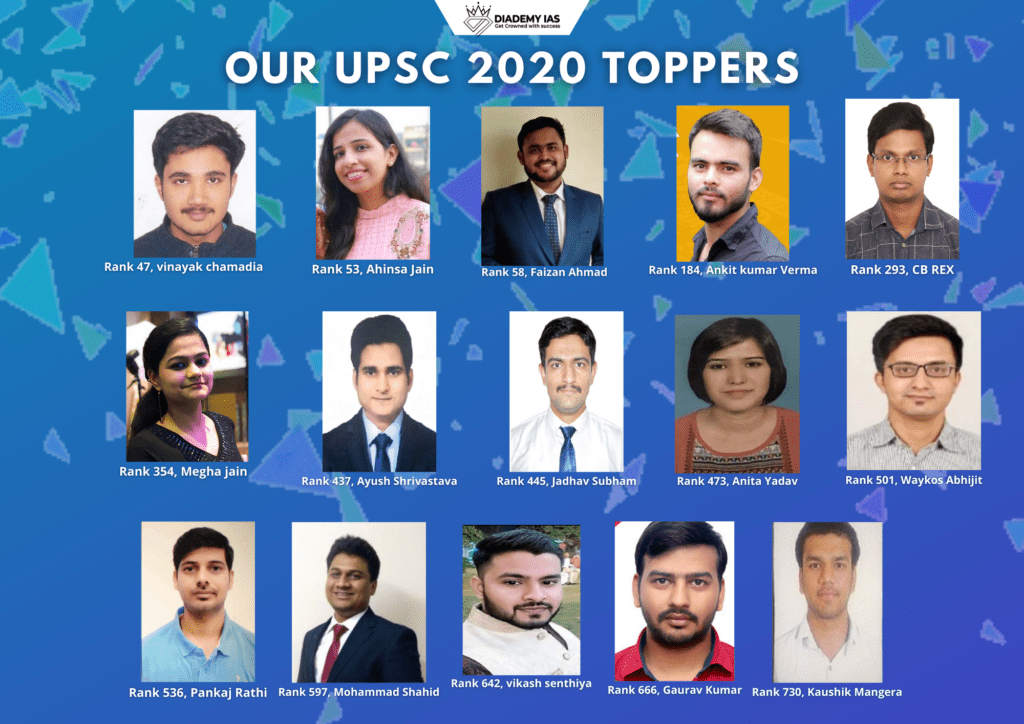 5) How To Get Admission Into/ Subscribe To Course
Click On "Add to Cart" & Make the payment

Please go through our Refund & Cancellation Policy by clicking on the link here before making the payment.

Please fill this form (Compulsory)

Click Here

 so that we can give personal attention to you.

Once You Pay, Within 8 working Hrs (Working hours are from 10 AM to 6 PM), You will get access to a personal dashboard

You, Will, Get Live Class Links, Recorded Lectures And Soft Copy Study Materials In Your Dashboard As Per Lecture Plan

A detailed course/lecture plan will be given after joining

You can download the Android app also to get access to your purchased course by clicking here

For Any Problem Please Drop An Email At   contact@diademy.com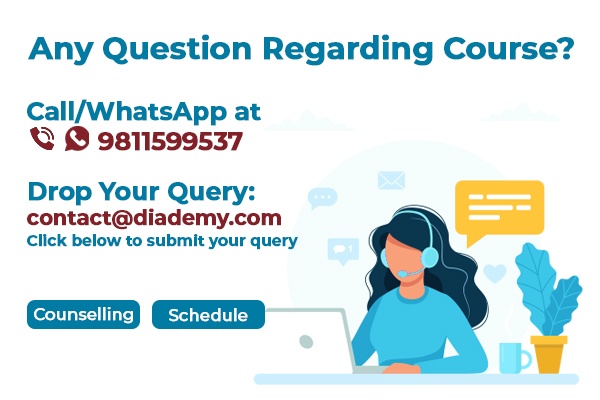 6) About The Faculty –VINEET SHARMA
He is a mentor cum teacher in the UPSC field since last 5 years. He appeared in UPSC IAS interview 2 times with public administration as an optional subject.He is expert in Polity , Constitution, Governance & Current affairs.
CLICK HERE TO GET COMPLETE PRELIMS BOOSTER FOUNDATION COURSE 2021/22
SAMPLE LECTURES:
Student's Review