GS Mains Booster Plus is a one-stop solution of GS PAPERS for the upcoming UPSC Mains 2021 Examination.
COMPLETE COURSE DETAILS
A) You will get pre-loaded
1) 1100+ Topics PDF Study Material of  (GS  1 + GS  2 + GS  3+ GS 4+ Essay)
2) Around
200+ Hrs Static Video lectures

(you can watch them on a need basis to build a foundation and master the core syllabus). Can watch them at 1.5 times speed
Plus
B) LIVE 25th October to 15th December 2021  Current affairs lectures (2 every week) of 1.5 Hrs each (7:30 PM onwards)
Approximately 30 total current affair sessions till mains 2021
C) OUR INNOVATION – EXAM TIME REVISION TOOLS FOR UPSC MAINS
Revisionary clips of 5 Minute for each topic (for exam time revision)

Exam time Synopsis Notes (100 to 200 keywords on each topic)

Handwritten Mind maps

Audio/Video podcasts on factual topics
TOPIC WISE INTEGRATION FOR "IMPORTANT TOPICS" WILL BE PROVIDED AS BELOW
a) Static Syllabus (Historical Evolution, Pros, Cons, Way Forward)
b) Mains Current Affairs ( Last 3 years)
c) Value Added Tools (Facts, Case Study, Keywords, Reports, NITI Aayog, 2nd ARC)
d) Innovative Revision tools (Exam Time Synopsis + Revision Clips + MindMaps)
e) GS 4 Ethic Marks Maximising Tools (Real-life Examples, Short definitions, Case Studies, Structuring, Powerful Quotes)
f) UPSC Previous Year Questions Analysis
 

No need to refer to any other reference book
Methods of Delivery ?
Live Classes & Recorded Backup On Your Personal Computer Dashboard And Android App (Unlimited number of views)

PPT & Mindmap based discussion

1 to 2 Mains questions practice in each class with answer discussion (including UPSC Mains Previous Year questions)

Complete, Relevant And Effective PDF Soft Copy Study Material  (2 to 4 pages each topic)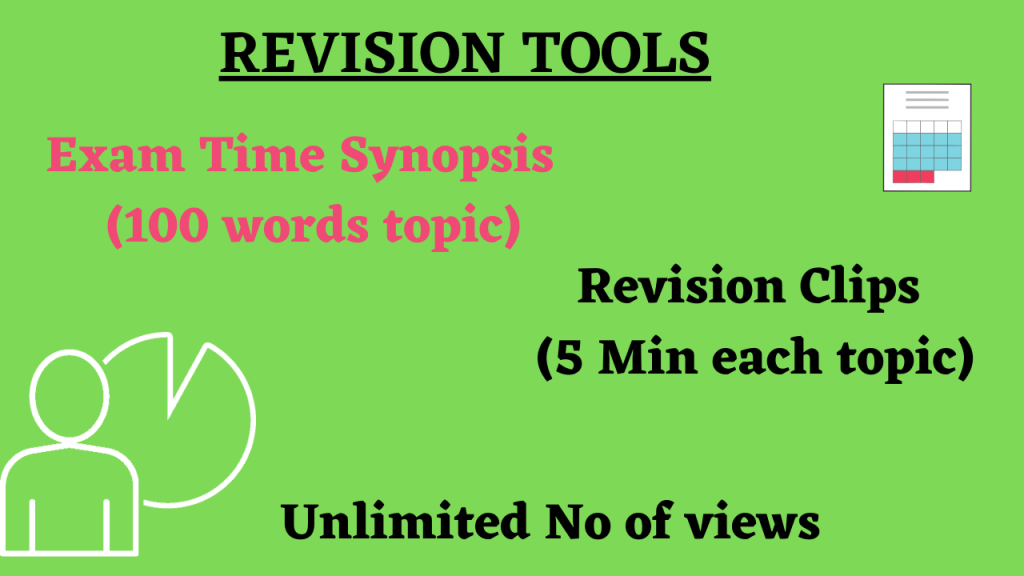 Approach during classroom
Focus on dimensions & perceptive building rather than just bombarding the content

Question answer approach

Conceptual interlinking of topics

From basic to applied level for every topic (UPSC mains)

From conventional till recent updates on the topic

100% exam oriented (no unnecessary intellectualism)

Classroom content will be unique and not just a compilation of commonly available resources

You will remember lots of things from the lecture itself and will be able to deliver in the exam
Those students who have mismanaged their UPSC Mains preparation in earlier years by thinking that MAINS can be covered by just reading current affairs or joining some gs test series will find our classroom suitable to develop a good perspective on every topic.
Note – Date wise topic wise lecture plan will be available for you once you get admission into the course
LIVE PROOF QUORA REVIEWS  OF THIS COURSE FROM OUR STUDENTS >>> CLICK ON THIS LINK & VIEW IT >>> https://qr.ae/pNYNoH 
Sources to Cover :
STATIC

GS Paper 1 Static – From NCERTs, All Standard Books ( Like Spectrum, Nitin Singhania, Sumit Sarkar, Norman Lowe, DR Khullar, Ram Ahuja)

CURRENT AFFAIRS

Updated Current Affairs Since The Last 3 Years

GS Paper 2 Static – From Laxmikant Governance, D.D. Basu, M Kartikeyan & other books

The Hindu, Indian Express, PIB, Business Standard, Mint

GS Paper 3 Static – From Kaushik Basu, NCERTs, Uma Kapila, Mishra & Puri

IDSA, PRS, Annual reports of ministries, India Year Book 2020

GS 4 Ethics Marks Maximising Tools (Real-life Examples, Short definitions, Handmade Diagrams, Case Studies Structuring, Powerful Quotes)

2 Years Economic Survey And Budget, Yojna & Kurukshetra, Niti Aayog Strategy Document @75 + Niti Aayog Annual Reports

GS Essay – Thematic Lectures – Abstract Topics +Static Topics +Current affairs issues

Relevant 2nd Arc Reports Like Crises Management, Public Order Etc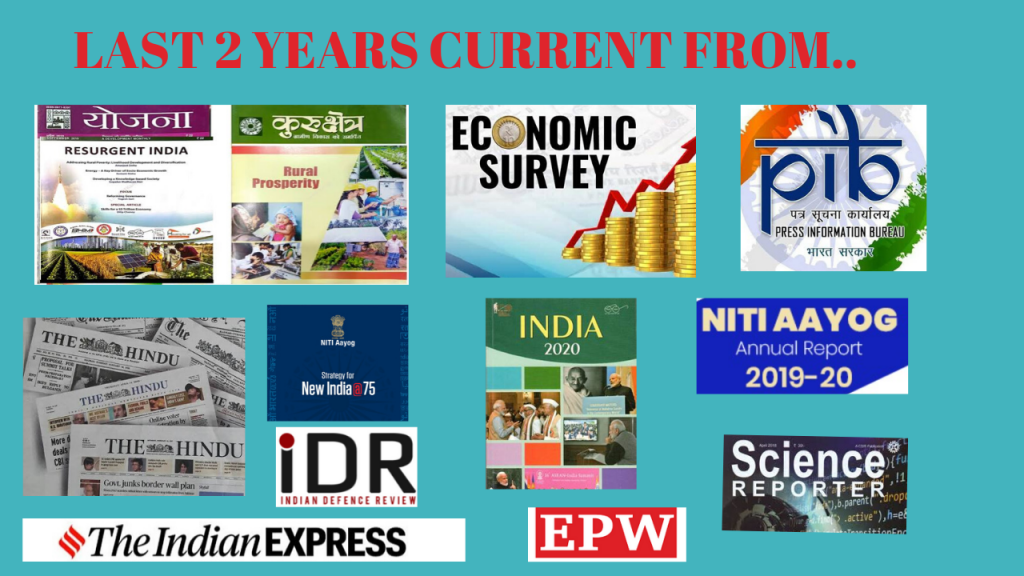 DIADEMY IAS CSE 2020 TOPPERS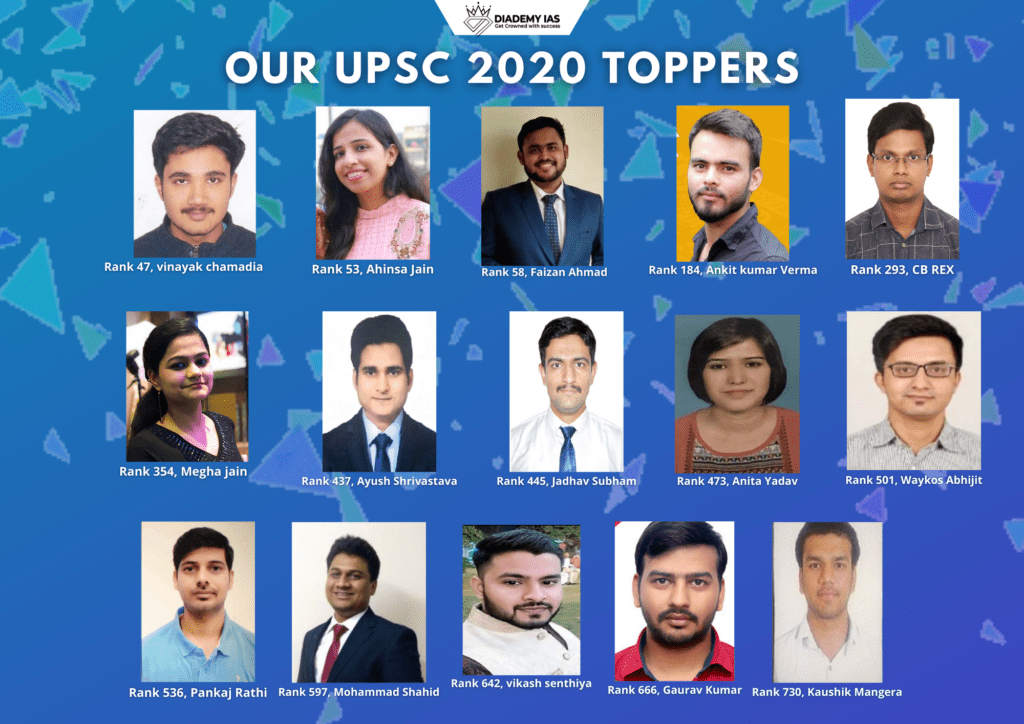 About the faculty –
1. CA Rahul Kumar (Economy, Polity& Internal Security) (Lead Faulty)
2. Girish Dogga (Social Justice , Governance)
3. Rashesh Gupta  (International Relations & Essay)
4. Kshitij Dhiman ( Ethics)
5. Vineet Sharma (Geography & Government)
6. Girish Dogga (Science & Technology)
How To Get Admission Into Subscribe To Course
Click On "Add to Cart" & Make the payment (EMI options also available)

Please go through our

Refund & Cancellation Policy

by clicking on the link here before making the payment.

Please fill this form (Compulsory)

Click Here 

so that we can give personal attention to you.

Once You Pay, Within 8 working Hrs (Working hours are from 10 AM to 6 PM), You will get access to a personal dashboard

You, Will, Get Live Class Links, Recorded Lectures And Soft Copy Study Materials In Your Dashboard As Per Lecture Plan

A detailed course/lecture plan will be given after joining

You can download the Android app also to get access to your purchased course by clicking here

For Any Problem Please Drop An Email At   contact@diademy.com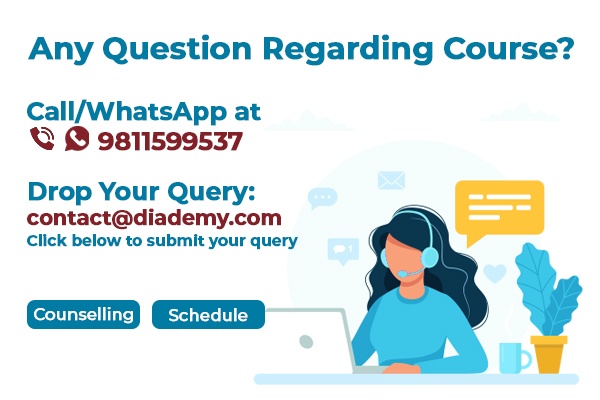 VIEW OUR OTHER LIST OF UPSC MAINS COURSES 

By clicking here

 
Student's Review
[testimonial_view id="3″]