COMBAT CURRENT AFFAIRS FOR PRELIMS 2023
Why Current Affairs?
It's simple a Clear Prelims, Mains and Interview
In Prelims a Direct and indirect current affairs based questions
In Mains a Direct and indirect current affairs based questions, value addition to answers
In Interview a Direct question
Now in this large magnitude of syllabus, current from Newspapers, PIB, Magazines becomes important. So can it be done in smart and targeted way??
YES YES & YES
How???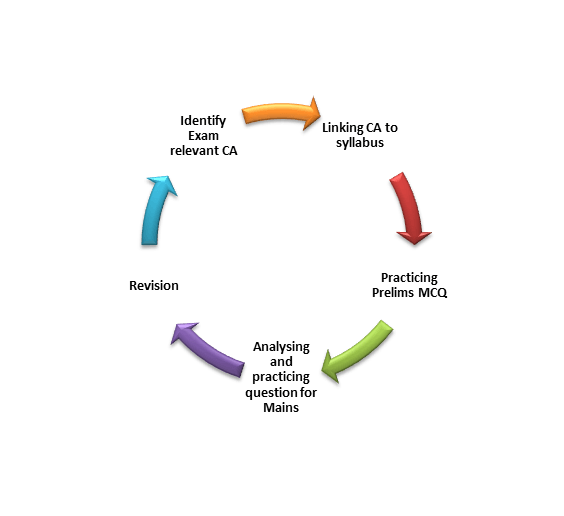 Now How our course can ensure THIS????
Through our 4 PILLARS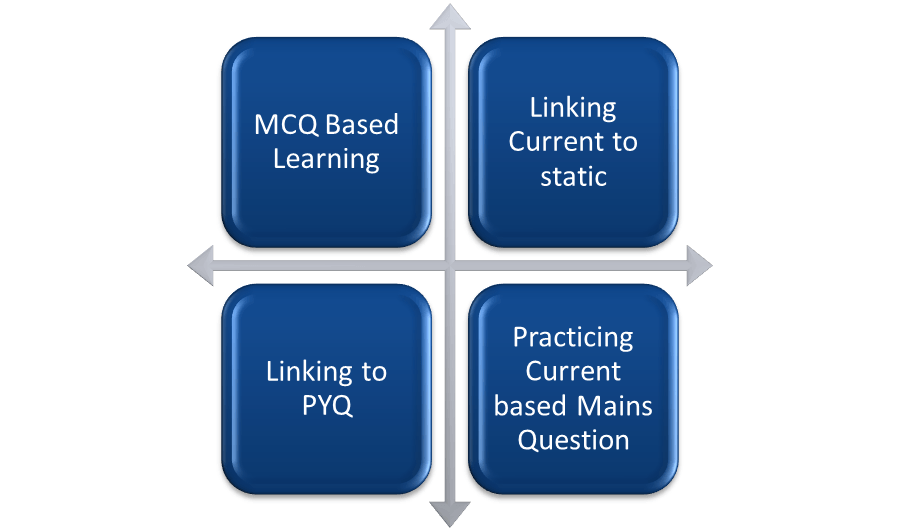 Features of Combat Current Affairs:
2-3 classes a week with pre-defined schedule covering Pre+Mains
Live practice Handouts with MCQs and Mains Questions
Last 1.5 Year current affairs for Prelims and Mains
Linking with PYQ
Mains practice Questions
Linking Current affairs with MCQ
Cover Prelims and Mains at the same time
Special classes of Budget and Economic Survey
Daily and Monthly curated notes
Please Note: No Need to refer any other current affair material after this for your exam
Current Affair Prices:
Prelims 2023 –  Rs 6000 | Mains 2023 – Rs 9000
Prelims 2024 – Rs 14000| Mains 2024 – Rs 17000
*Option to join at 999 per month.
 FAQs
Who should take this program?
Aspirants appearing for CSE Prelims 2023 – beginners and repeaters.
What are the expected outcomes?
Cover current affairs for both Prelims and Mains 2020.
Do I need any additional resources for current affairs?
The course will provide and cover all the required resources for current affairs.
Will the institute provide materials for current affairs?
The following materials will be provided:
Daily current affair PDF

Monthly booklet

Class PPT

MCQ for practice.

Will there be any test under this program?
Monthly current affair based test will be conducted.
Will classes be online or offline?
Classes will be both online and offline.
How many classes will be conducted per week?
Two classes will be conducted per week (subject wise).
Will the current affair classes continue after Prelims?
Yes, after prelims, current affair will be more mains centric.