Writing regularly doesn't make you perfect. It just creates a habit. You can get perfection with effort in the right direction and under the supervision of an expert coach. 
1) WHAT WILL BE DELIVERABLE IN GS MAINS TEST SERIES 2021
A unique feature to ensure discipline: Aspirant has to write the test on EVERY SATURDAY on scheduled time – with ZOOM video on – in front of our team

Submission accepted only till 1 hr after the scheduled time

Live online discussion of MODEL ANSWERS will be done immediately after the test ON SAME DAY

Evaluation by Interview appeared expert within 4-5 days

"24 Hrs access to evaluation team through

direct telegram handle

"

A) 8 Sectional Tests (10 questions for 1.5 Hrs each; having 2 tests each from GS to GS 4)   &
B)  4 Full-Length Tests (each from GS 1 to GS 4)

Both static and current questions covered

Doubt asking during the live interactive discussion

ONLY 15 STUDENTS will be accepted in GS Mains Test Series 2021

We are happy to share that more than 60% of questions in UPSC Mains 2020 Paper appeared from our Mains Answer writing  course"
2) ENRICHMENT & VALUE ENRICHMENT MATERIAL: 
MINDMAPS – Flow Charts, Diagrams

Case studies

Easy to use "Way forward and suggestions" guidance

Tips on making headings and subheadings
CLICK HERE

TO GET UPSC MAINS BOOSTER PROGRAM (900+ TOPICS)  75% DISCOUNT  GOING ON
CLICK HERE TO GET GS-3 ONLINE CLASSES (Mains 2021)
CLICK HERE

TO GET  GS-2 ONLINE CLASSES (Mains 2021)
DIADEMY IAS CSE 2020 TOPPERS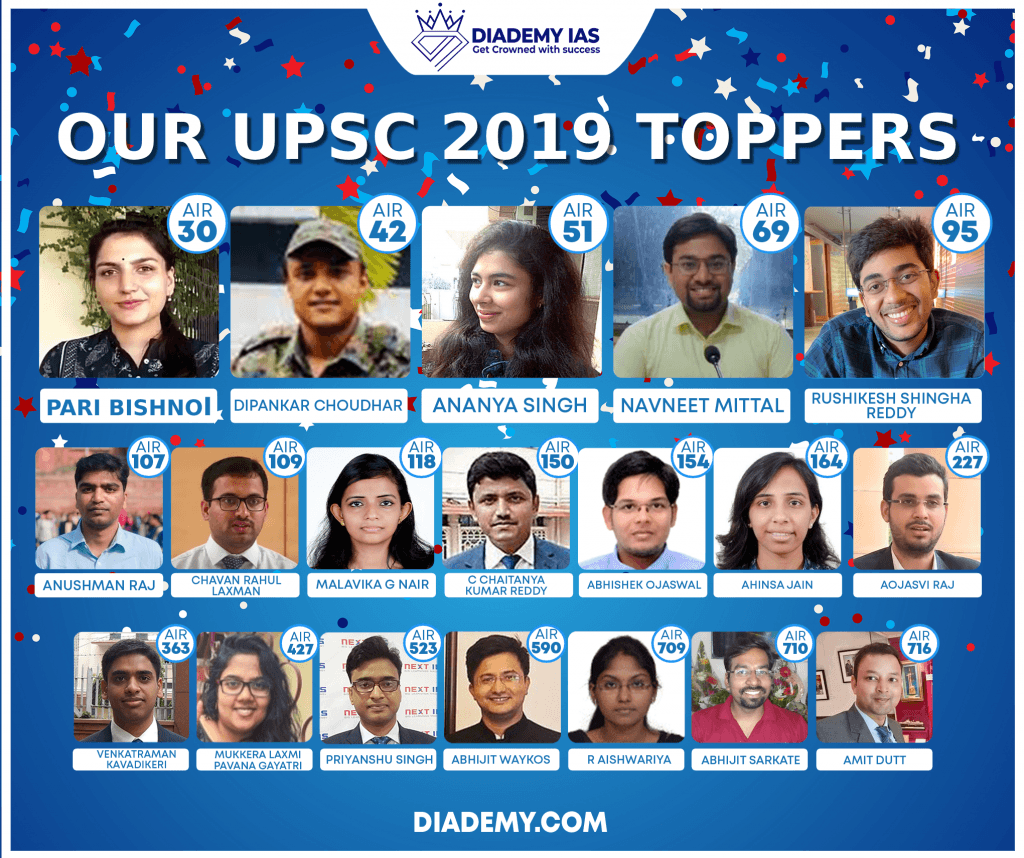 About the Faculty Team
1) Mr. Rahul Kumar is a Chartered Accountant. He appeared in UPSC interviews thrice. He has been a faculty infamous Delhi civil institutes for many years. Lecture discussion and study material will reflect on his experience. He has experience of working in government organizations for more than 8 years.
2) Mr Girish Dogga is UPSC Mentor and been actively mentoring UPSC students since last 2 years. He appeared in CAPF interviews and cleared UPSC Prelims multiple times. He is passionate about teaching and sharing his experience among students.
How To Get Admission Into/ Subscribe To Course?
Email us at

contact@diademy.com

for getting the payment link of relevant courses

Please go through our Refund & Cancellation Policy by clicking on the link here before making the payment.

Make the payment

Please fill this form (Compulsory)

Click Here

 so that we can give personal attention to you.

Once You Pay, Within 8 working Hrs (Working hours are from 10 AM to 6 PM), You will get a detailed email on how to access to your personal dashboard

You, Will, Get Live Class Links, Recorded Lectures And Soft Copy Study Materials In Your Dashboard

A detailed course/lecture plan will be given after joining

You can download the Android app also to get access to your purchased course by clicking here

For Any Problem Please Drop An Email At   contact@diademy.com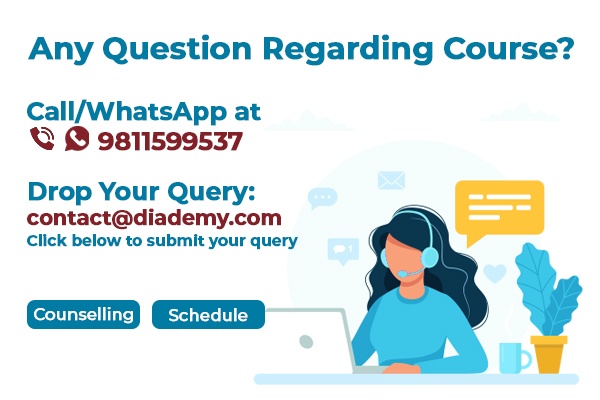 Student's Review
[testimonial_view id="3″]