Introduction
We hereby announce the All India 2023 Comprehensive Prelims Test Series, designed for the aspirants who are serious about getting success in UPSC CSE 2023. We have a vision that every student preparing for the Prelims examination gets a chance to practice HIGH-QUALITY UPSC LEVEL test papers at a mobile or laptop-based test platform at the cost of a photocopy for each paper.
Special Highlights of All India Prelims 2023 Test Series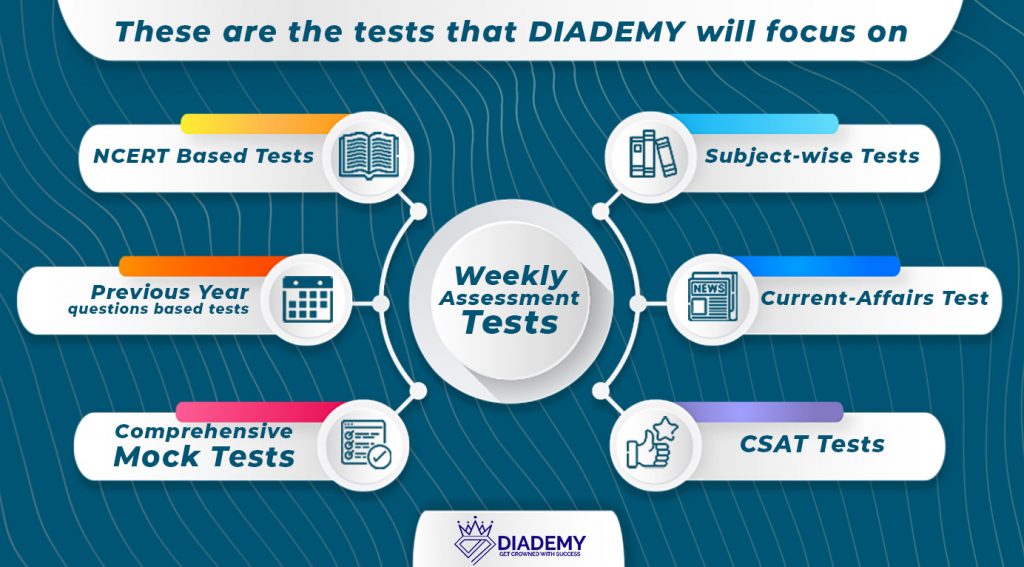 Test Plan At a Glance 
20 NCERT Test – As per the recent exam pattern, NCERTs are giving direct questions in Prelims exams

20 Subject Wise Tests- Questions made from Standard books like

2000+ Questions  i.e, 300 to 500 MCQs from each standard book like

Laxmikanth (Polity)

Spectrum (Modern History)

Shankar IAS (Environment)

Rahul Kumar (Economy)

Ravi Agrahari (S&T)

G C Leong (Geography)

Nitin Singhania (Art & Culture)

20 Current Affairs Tests- from The Hindu, Indian Express, PIB & one Magazine

4 Comprehensive Tests: To make you understand the quality of the UPSC examination.

4 CSAT Tests: To cover the CSAT syllabus, which otherwise remains incomplete.

20 Previous Year Question Tests, including 10 tests for Prelims 2023 and 10 tests for CSAT- To familiarize aspirants with the pattern of UPSC.
HIGHLIGHTS OF PRELIMS 2023 TEST SERIES
Relevant both for beginners and senior players

Most affordable HIGH-QUALITY test series All over India (At No Profit No Loss)

Total 80 Tests 

Approx. 8000 Questions with a detailed explanation from basics till UPSC exam level

The date wise and test wise schedule will be given after you take the admission in the course.

Online Platform to practice the tests (web and android app based)

Video/Live dIscussion by subject matter expert FOR IMPORTANT/conceptual MCQs

Download questions and answers in PDF format after taking the test for a revision or reference.

Detailed explanation for each question including total time is taken, comparison, etc will be available along with Graphical Analytics on the test platform.

You will also get all India Rankings

There is no fixed time to take the test. It's flexible.

The validity of the tests is from the date of your joining till the date of Prelims 2022
About The Faculty Team
The faculty team is experienced

All went through the exam process and qualified till mains

Subject wise expertise will help in deepening concepts

All of them keep updated with recent current affairs which keeps the lecture very relevant to the exams
How To Get Admission Into/ Subscribe To Course?
Click On "Add to Cart" & Make the payment

Please go through our

Refund & Cancellation Policy

by clicking on the link here before making the payment.

Please fill this form (Compulsory)

Click Here

 so that we can give personal attention to you.

Once You Pay, Within 8 working Hrs (Working hours are from 10 AM to 6 PM), You will get access to a personal dashboard

You, Will, Get Live Class Links, Recorded Lectures And Soft Copy Study Materials In Your Dashboard As Per Lecture Plan

A detailed course/lecture plan will be given after joining

You can download the Android app also to get access to your purchased course by clicking here

For Any Problem Please Drop An Email At   contact@diademy.com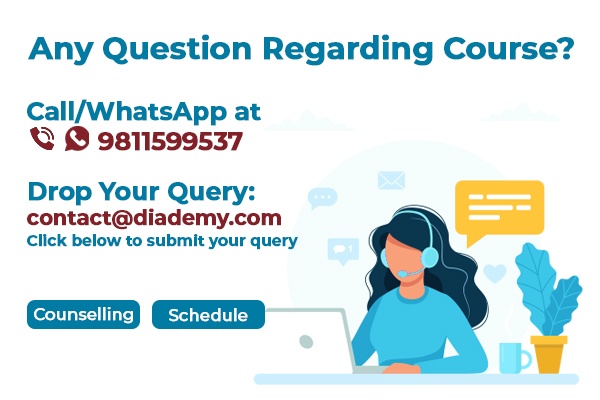 Student's Review
[testimonial_view id="3″]