UPSC PRELIMS+MAINS
Index
A) Science and Technology, Defence, Space
Treatment of Spinal Muscular Atrophy (SMA) with Gene Therapy (TH)
Nutraceuticals and Hydroponics (TH)
B) Polity, Bills, Acts and Judgments
What are Graduates' and teachers' constituencies? (TH)
C) Schemes, Policies, Initiatives, Awards and Social Issues
National Beekeeping & Honey Mission (NBHM) aims to achieve the goal of 'Sweet Revolution' (PIB)
A) Science and Technology, Defence, Space
Treatment of Spinal Muscular Atrophy (SMA) with Gene Therapy (TH)
Context: A gene therapy costing ₹16 crore is the only shot at life for nearly 200 children with Spinal Muscular Atrophy (SMA) Type 1, a rare genetic disease.
The current treatment options range from medicines, which increase these proteins, to replacing the faulty gene.
Zolgensma by Novartis, the Swiss drugmaker is a revolutionary treatment, which works by supplying a healthy copy of the faulty gene, which allows nerve cells to then start producing the needed protein. That halts deterioration of the nerve cells and allows the baby to grow more normally.
Analysis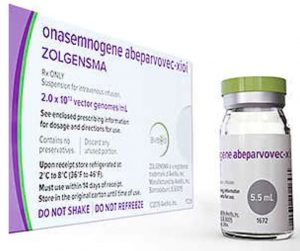 Spinal Muscular Atrophy (SMA)
SMA is a disease caused by loss of nerve cells, which carry electrical signals from the brain to the muscles.
The protein needed for this signalling is coded by a gene for which everyone has two copies – one from the mother and the other from the father.
A child develops this disorder only if both the copies are faulty.
Without treatment, this disease is ultimately fatal – The disease as it progresses, makes it extremely difficult for the babies to carry out basic activities like sitting up, lifting their head or swallowing milk.
What is Gene Therapy?
Gene therapy is when DNA is introduced into a patient to treat a genetic disease.
The new DNA usually contains a functioning gene to correct the effects of a disease-causing mutation.
The DNA is carefully selected to correct the effect of a mutated gene that is causing disease.
Gene therapy may be a promising treatment option for some genetic diseases, including muscular dystrophy and cystic fibrosis.
There are two different types of gene therapy depending on which types of cells are treated:
Somatic gene therapy: transfer of a section of DNA to any cell of the body that doesn't produce sperm or eggs. Effects of gene therapy will not be passed onto the patient's children.
Germline gene therapy: transfer of a section of DNA to cells that produce eggs or sperm. Effects of gene therapy will be passed onto the patient's children and subsequent generations.
How is DNA transfer done?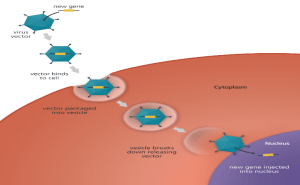 A section of DNA/gene containing instructions for making a useful protein is packaged within a vector, usually a virus, bacterium or plasmid.
The vector acts as a vehicle to carry the new DNA into the cells of a patient with a genetic disease.
Once inside the cells of the patient, the DNA/gene is expressed by the cell's normal machinery leading to production of the therapeutic protein and treatment of the patient's disease.
Nutraceuticals and Hydroponics (TH)
Context: Simply Fresh- a hydroponic farm factory has found that the medicinal produce grown hydroponically has three times more alkaloid content than field-grown plants.
The list of medicinal plants grown by for nutraceutical extracts includes high curcumin content turmeric, ashwagandha, ginger, safed, musli, shatavari, bacopa, Centella asiatica, holy basil, Gymnema sylvestre and Phyllanthus amarus.
These serve as raw material for nutraceutical companies.
Analysis
What are Nutraceuticals?
Nutraceuticals – "nutrient" (a nourishing food component) and "pharmaceutical" (a medical drug) – is a broad umbrella term that is used to describe any product derived from food sources with extra health benefits in addition to the basic nutritional value found in foods.
They can be considered non-specific biological therapies used to promote general well-being, control symptoms and prevent malignant processes.
Nutraceuticals, which have also been called medical foods, designer foods, phytochemicals, farmaceuticals, functional foods and nutritional supplements, include such everyday products as "bio" yoghurts and fortified breakfast cereals, as well as vitamins, herbal remedies and even genetically modified foods and supplements.
Functional food is a category which includes whole foods and fortified, enriched or enhanced dietary components that may reduce the risk of chronic disease and provide a health-benefit beyond the traditional nutrients it contains.
Medical food is formulated to be consumed or administered internally, under the supervision of a qualified physician. Its intended use is a specific dietary management of a disease or condition for which distinctive nutritional requirements are established by the medical evaluation (on the basis of recognized scientific principle).
Farmaceuticals are medically valuable components produced from modified agricultural crops or animals. The term is a combining of the words "farm" and "pharmaceuticals".
Potential health benefits
They could have a role in a plethora of biological processes, including antioxidant defenses, cell proliferation, gene expression, and safeguarding of mitochondrial integrity.
Therefore, nutraceuticals may be used to improve health, prevent chronic diseases, postpone the aging process (and in turn increase life expectancy), or just support functions and integrity of the body. They are considered to be healthy sources for prevention of life threatening diseases such as diabetes, renal and gastrointestinal disorders, as well as different infections.
A wide range of nutraceuticals have been shown to impose crucial roles in immune status and susceptibility to certain disease states. They also exhibit diseases modifying indications related to oxidative stress including allergy, Alzheimer's disease, cardiovascular diseases, cancer, eye conditions, Parkinson's diseases and obesity.
Regulations in India
In India FSSAI (

FOOD SAFETY AND STANDARDS AUTHORITY OF INDIA) regulates and set product standards regarding Nutraceuticals

.
Standards for Health supplements and Nutraceuticals are specified under Food Safety and Standards (Health Supplements, Nutraceuticals, Food for Special Dietary Use, Food for Special Medical Purpose, Functional Food, and Novel Food) Regulations, 2016.
These regulations cover eight categories of Functional foods, namely, Health Supplements, Nutraceuticals, Food for Special Dietary Use, Food for Special Medical Purpose, Specialty food containing plant or botanicals, Foods containing Probiotics, Foods containing Prebiotics and Novel Foods.
Note: Functional Foods have not been added under these.
Hydroponics
Hydroponics is a simple technique in which the plants are grown using water instead of soil.
It is a subset of hydroculture.
Mineral nutrient solutions are used as water solvent.
Plants grow through a process called photosynthesis, in which they use sunlight and a chemical inside their leaves called chlorophyll to convert carbon dioxide (a gas in the air) and water into glucose (a type of sugar) and oxygen.
There's no mention of "soil" anywhere in there—and that's all the proof you need that plants can grow without it.
What do plant need- is water and nutrients, both easily obtained from soil. But if they can get these things somewhere else—say, by standing with their roots in a nutrient-rich solution—they can do without soil altogether. That's the basic principle behind hydroponics.
Benefits
The increased control over growing conditions makes it easier to provide the best possible environment for plant, leading to better quality produce and high yield.
The production in hydroponics may be increased approximately two times as compared with soil cultivation in a comparable area with because

the plant does not have to compete for moisture and nutrients

.
A small hydroponics garden can be set up almost anywhere even in upstairs balconies and open area and protected structures because the land is not necessary. (Urban Farming)
Hydroponics

produce generally tastes better and is higher in nutritional value

than field-grown crops.
Plant grow 50% faster than soil has grown under the same condition because of the easy access to food and water.
The occurrence of soil born disease and nematode damage is not possible, so hydroponic production is exported safely. (Easily meets WTO-phyto-sanitary standards)
Water wastage reduce to the minimum.
There is

no need for crop rotations as growing media can be reused continuously or replaced

.
The plants are uniform in growth and maturity.
B) Polity, Bills, Acts and Judgments
3.What are Graduates' and teachers' constituencies? (TH)
Context: The Election Commission announced the schedule for elections to four graduates' and teachers' constituencies in the Telangana and Andhra Pradesh legislative councils.
These are constituencies in which only teachers and graduates respectively are eligible to vote.
Analysis
Composition of State Legislative Council
Unlike the members of the legislative assembly, the members of the legislative council are

indirectly elected

.
The maximum strength of the council is fixed at one-third of the total strength of the assembly and the minimum strength is fixed at 40.
It means that the size of the council depends on the size of the assembly of the concerned state.
This is done to ensure the predominance of the directly elected House (assembly) in the legislative affairs of the state.
Though the Constitution has fixed the maximum and the minimum limits, the actual strength of a Council is fixed

by Parliament

.
Manner of Election
As per Article 171 of the Constitution of India, the composition of the Legislative Council of a State will be as under:
a) As nearly as may be, one-third of the total members shall be elected by electorates consisting of members of municipalities, district boards and such other local authorities in the State as Parliament may, by law, specify;
b) As nearly as may be, one-twelfth of the total members shall be elected by electorates consisting of persons residing in the State who have been for at least three years graduates of any university in the territory of India or have been for at least three years in possession of qualifications prescribed by or under any law made by Parliament as equivalent to that of a graduate of any such university;
c) As nearly as may be, one-twelfth of the total members shall be elected by electorates consisting of persons who have been for at least three years engaged in teaching in such educational institutions within the State, not lower in standard than that of a secondary school, as may be prescribed by or under any law made by Parliament;
d) As nearly as may be, one-third of the total members shall be elected by the members of the Legislative Assembly of the State from amongst persons who are not members of the Assembly;
e) The remainder of the total members shall be nominated by the Governor and shall consist of persons having special knowledge or practical experience in respect of such matters as the following – Literature, Science, Art, Co-operative Movement and Social Services.
Thus, 5/6 of the total number of members of a legislative council are indirectly elected and 1/6 are nominated by the governor.
The bonafide or propriety of the governor's nomination in any case cannot be challenged in the courts.
The members are elected in accordance with the system of proportional representation by means of a single transferable vote.
This scheme of the composition of a legislative council as laid down in the Constitution is tentative and not final.
The Parliament is authorized to modify or replace the same. However, it has not enacted any such law so far.
Thus, there are three types of constituencies of Legislative Councils, called council constituencies, for which electoral rolls are prepared. These are:
Local Authorities' Constituency;
Graduates' Constituency;
Teachers' Constituency.
Graduates' and teachers' constituencies
Does the idea hold good now?
To curb criminality in politics and the use of money and muscle power by the candidates, it was thought that it would be better if only the highly educated and the intellectuals were allowed to vote.
But today, when a host of new professions have come into being and are attracting the best of talent with educated citizens, such an exercise no longer makes much sense.
Do all the states in the country have such constituencies?
These elections are only held in the six bi-cameral states of the country.
Along with a legislative assembly, they also possess a legislative council or an upper house, which has a fixed term of six years like the Rajya Sabha, one-third of whose members retire every two years.
The states in India which have a legislative council are Uttar Pradesh, Maharashtra, Karnataka, Bihar, Andhra Pradesh and Telangana.
Who are eligible to vote in elections to these constituencies?
These elections are not open to all voters. In the case of graduates' constituency, only citizens of India who are ordinarily resident from the given constituency can vote in this election provided they hold a graduation degree from a recognised Indian university, or an equivalent qualification.
Another eligibility criterion is that the prospective voter should have obtained the said qualification at least three years before the qualifying date for preparation of the electoral rolls.
In the case of teachers' constituency, the basic requirement remains the same – they need to be a citizen of India and ordinarily a resident in the constituency.
This apart, in order to qualify as a voter in such a constituency one needs to be a full-time teacher in at least a secondary school or higher, for a total period of at least three years in the six years immediately prior to the qualifying date.
Are these representatives able to voice the concerns of their constituency well?
It is assumed so because as members of the legislative council they enjoy similar powers and rights as those of the members of the legislative assembly. They can even be appointed a minister or chief minister. Overall though, the collective powers of the council are less than that of the assembly.
How can a person apply for a vote?
For elections to teachers' or graduates' constituency, a resident can apply as a voter by filling up a form. An ordinary voter-identity card is not sufficient to become eligible to cast a vote in these two cases.
However, in the case of teachers, as they are mostly graduates, they normally qualify to vote in elections in both these constituencies.
Why is the turnout low in these elections?
The turnout is low because most eligible voters do not bother to register because the registration process is quite cumbersome.
Apart from filling up a form a person also has to make a copy of degree certificates and self-attest it, get a gazetted officer to attest the address proof and a copy of degree certificate or carry an original of the certificate to the registration location. The process is time consuming. Therefore, the turnout in these elections is usually abysmally low.
Do these elections really serve their purpose?
Apparently not, because in the absence of proper information and the public's lack of exposure, most eligible voters do not register. This is also reflected in the low turnout these elections normally witness.
What compounds the issue is the requirement of separate registration, which discourages many eligible people.
Article 324 of the Constitution provides that the power of superintendence, direction and control of elections to parliament, state legislatures, the office of president of India and the office of vice-president of India shall be vested in the election commission.
It must be noted here that the election commission is not concerned with the elections to panchayats and municipalities in the states. For this, the Constitution of India provides for a separate State Election Commission (Article 243K of the Constitution).
C) Schemes, Policies, Initiatives, Awards and Social Issues
4.National Beekeeping & Honey Mission (NBHM) aims to achieve the goal of 'Sweet Revolution' (PIB)
Context: Keeping in view the importance of beekeeping as part of the Integrated Farming System in the country, government approved the allocation for Rs. 500 crore for National Beekeeping & Honey Mission (NBHM) for three years (2020-21 to 2022-23).
Analysis
NBHM aims for the overall promotion & development of scientific beekeeping in the country to achieve the goal of 'Sweet Revolution' which is being implemented through National Bee Board (NBB) under the

Ministry of Agriculture & Farmers Welfare.
The mission was announced as part of the Atma Nirbhar Bharat scheme. This Central Sector Scheme, the 'National Beekeeping and Honey Mission (NBHM)' focuses on the overall promotion and development of scientific beekeeping and production of quality honey and other beehive products.
The main objective of NBHM is to promote holistic growth of beekeeping industry for income & employment generation for farm and non-farm households,

and empowerment of women through beekeeping among others

.
It also aims to make farmers aware about the distribution of specialized Beekeeping equipments for production of high value products, viz. Royal Jelly, Bee Venom, Comb Honey, etc, and also about the studies on exploring potential of High Altitude Honey, production of special honey in Kannauj & Hathrus Distts. of UP and

use of mustard honey to cure colon cancer during the year 2020-21

. 
Purpose of Sweet Revolution
To make Jharkhand state in the category of developed states by 2022

.
Providing employment by connecting the farmers of the state with bee keeping.

To increase agriculture and horticulture yield and income of farmers

.

Children free from malnutrition

.
Production of quality honey.
Why Jharkhand has been chosen for Sweet Revolution?
Jharkhand is the best state to implement sweet revolution and there is huge potential for honey production.
Approximately 30% of land is covered by forest which is the most important resource for honey production.
State's climate is suitable for honey production.
There is abundant number of crops, fruits, vegetables, wild trees, eucalyptus, karanj, semer, neem, sisam etc. which is the best from the point of view of beekeeping.
Honey Mission
Government has launched the 'Honey Mission' as part of 'Sweet Revolution.' The honey mission was launched by Khadi and Village Industries Commission (KVIC) in 2017.
This aims to promote beekeeping for increasing the crop productivity and pollination services avenue for beekeepers and farmers.
It aimed at creating employment for the Adivasis, farmers, unemployed youth, and women by roping them in beekeeping while also increasing India's honey production.
Do you know?
The UN General Assembly declared 20 May as World Bee Day to be celebrated annually, in an effort to generate greater awareness about the important role that bees play in the environment.
Click here to get Prelims marathon 2021 course
Click here to get  all Courses
Click here to follow our latest updates
If you find this post helpful, then do share your thoughts with us by commenting